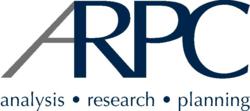 "ARPC is well-versed in tackling the complexity of determining damages in litigation matters involving every sector of the global financial marketplace," said John Brophy, Partner, ARPC.
Washington, DC (PRWEB) October 24, 2012
ARPC, an expert services and business advisory consulting firm providing world-class analytical expertise and guidance to clients facing complex legal and business challenges, has announced today that the Company has been invited to present an economist's perspective on a range of potential litigation issues stemming from the alleged LIBOR rate manipulation, during the annual conference and securities law seminar of the PIABA – the Public Investors Arbitration Bar Association. The conference begins later this week in Austin, Texas.
Dr. Ilan Guedj, ARPC director and noted authority on the securities industry, will deliver a presentation as a member of a panel devoted to the LIBOR that will take place on October 25th and again on October 27th. He will offer the audience an overview of the multi-faceted issues facing law firms involved in litigation pertaining to complex financial products. While the overall seminar session will focus on the broader impact of LIBOR in general, Dr. Guedj will specifically address how the process by which the LIBOR rate is set impacts the challenges facing litigation on the matter.
"From an economist's point of view, the allegations of the potential damages caused by the LIBOR manipulation are intricate and understanding the myriad of financial instruments that are tied to the LIBOR rate is complex," Dr. Guedj explained. "In my presentation, I hope to shed some light on what economic considerations should be taken into account in relation to potential litigation."
"We appreciate the opportunity to provide our insights and expertise in the securities industry to conference attendees," said John Brophy, ARPC Partner. "ARPC is well-versed in tackling the complexity of determining damages in litigation matters involving every sector of the global financial marketplace and our team of economists has a long track record in providing advice on some of the largest and most visible cases over the past several decades."
About ARPC
ARPC is an economic and management consulting firm that provides statistical, econometric and financial analysis to clients facing complex legal and business challenges. For over 40 years, ARPC's consultants have assisted law firms, corporations, governments and non-profit organizations in addressing their most serious economic and financial concerns in the courtroom, board room and marketplace. ARPC provides expert services in a wide variety of cases involving mass torts and product liability, antitrust, intellectual property, securities litigation, bankruptcy, and settlement administration. Our consulting depth includes a staff of highly skilled specialists with strong credentials in economics, finance, statistics, engineering, and epidemiological modeling. The Company headquarters are located in Washington, D.C. For more information, visit http://www.arpc.com
Media Contact: Liz Sara, Best Marketing, LLC. (m) 202.255.0134 Lsara(at)BestMarketing(dot)net