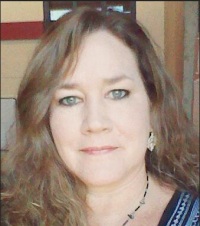 We don't know what the future holds for these products. We don't know if every implant will end in erosion in 10 years.
(PRWEB) October 25, 2012
MDND reports the number of lawsuits filed against six synthetic vaginal mesh manufacturers by women experiencing devastating, life-altering injuries now reaches into the thousands, according to court records in Georgia, West Virginia and New Jersey, and that number is expected to double.
A total of 8,415 lawsuits have been filed against six mesh makers by women who were implanted with the petroleum-based product to treat prolapse and incontinence. Synthetic mesh injuries include mesh erosion, organ perforation, mesh and vaginal shrinkage, nerve entrapment, pain, disability, and other "adverse events."
As of October 16, federal court records from the Southern District of West Virginia show there were almost 2,000 cases each filed against Ethicon (Johnson & Johnson) and American Medical Systems and more than 1,000 cases each filed against Boston Scientific and C.R. Bard. State cases have also been filed in Georgia, New Jersey, California, Massachusetts, and Delaware.
Attorney Ted Oshman of the New York law firm, Oshman & Mirisola, believes the number today actually exceeds 11,000 and he predicts upward of 20,000 lawsuits will eventually be filed, rivaling the multi-billion dollar Vioxx product liability litigation.
"With Vioxx, Avandia or Celebrex, you take it and you have an acute reaction, a heart attack. You go off the product and you're not going to have a heart attack. Mesh is a totally different beast.
"There are cases filed for implantation in 2002 and erosion in 2011, nine years later. We took a deposition in a case where a doctor said, 'We don't know what the future holds for these products. We don't know if every implant will end in erosion in 10 years.' "
Oshman predicts the adverse reaction rate is as high as 29 percent, particularly for the Ethicon Prolift vaginal mesh made by Johnson & Johnson which is being phased out of the market.
He reminds consumers that Statute of Limitation laws differ and in some states, a woman may have lost her ability to file a lawsuit even before she has the first symptom, a factor that works in favor of mesh manufacturers.
"It is just so unbelievable that a "minor problem" outpatient procedure that is minimally invasive causes life changing results. I know my life as I knew it is gone." ~ Mesh victim to MDND
"We were very shocked and the number of women who contacted us after the story with very similar stories of chronic pain that began shortly after surgery."
~ Avis Favaro, Medical Correspondent, CTV National News, Ontario, Canada September, 2012
BACKGROUND
The U.S. Food and Drug Administration (FDA) outlined the potential for mesh complications in its July 2011 Safety Communication and stated that these complications are, "not rare" [their emphasis]. From January 2008 through December 2010, the agency received more than 4,300 reports of injury to women in the U.S., which represents as little as one to ten percent of actual injuries.
The actual complication rate is unknown as there is no monitoring by the FDA, which allowed synthetic mesh onto the market without qualifying it for safety and efficacy through the fast-track 510(k) approval process.
A global problem, attorneys tell MDND that litigation is underway in Canada, the UK and a class action was just filed in Australia. The majority of synthetic vaginal mesh is still on the market and being used every day.
Mesh Medical Device News Desk http://meshmedicaldevicenewsdesk.com recently featured mesh victim, 46-year-old Deb Contestabile in its most recent Patient Profile. The web resource was created in August 2011 to "Put a Face on Adverse Events."
Editor and Journalist, Jane Akre says, "While the FDA addresses these injuries as a numbers game, the real human stories are often lost. We know that 10,000 of the injuries reported so far in the U.S. represents just a portion of the real numbers of injured women out there who are being told mesh-related problems are "in their head."
"Meanwhile the mainstream media has an opportunity to make a huge impact by reporting on the devastating life-altering injuries these women are facing, victims of the push for profits and a regulatory agency that fails to oversee most medical devices for safety.
"Synthetic mesh is still used today and continues to disable and mutilate women, many who are finally speaking up. MDND is trying to raise the profile so the right questions are finally asked and answered."
A Reporter's Resource to Covering Mesh Issues
http://meshmedicaldevicenewsdesk.com/information-links-support/reporters-resource-on-covering-mesh-issues/
MDND Patient Profile Deb Contestabile
http://meshmedicaldevicenewsdesk.com/patient-profiles/deb-c-suffering-stress-incontinence-mesh-injuring-women-too/
Opinion Piece MDND, Deb Contestabile asks "What Happened to the FDA's Conclusions about SUI mesh?
http://meshmedicaldevicenewsdesk.com/opinion-editorial/mesh-definitely-risky-for-pop-but-for-sui-eh-it-might-be-ok-still-right/
FDA Safety Notification, July 2011
http://www.fda.gov/MedicalDevices/Safety/AlertsandNotices/ucm262435.htm