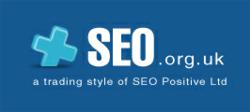 For too long Google has focused its efforts solely on iPhone, neglecting its competitors such as BlackBerry and Android Phones
(PRWEB UK) 24 October 2012
Google has released a new search app for Windows ahead of this week's official release on OS.
The app is available for free to download on the Microsoft mobiles and provides an alternative search engine than Bing which is usually the default search engine used on Windows 8.
The app varies from its competitor Bing as it is not only a search engine but also offers a portal to Google's additional services such as Gmail, Maps, Drive, Reader and Calendar. The Google Search App for Windows brings users a large, simple search bar which can be activated by voice allowing speak searches without the requirement of any buttons.
Further services from the app include instant results meaning users do not need to press enter for findings to load and an ability to preview sites without visiting each individually.
Ben Austin, Managing Director of SEO.org.uk commented on the recent release, 'For too long Google has focused its efforts solely on iPhone, neglecting its competitors such as BlackBerry and Android Phones. After developing a search app for BlackBerry it was only fair to dedicate a search app to Android too. The app features unique features and will improve user's experience of the search engine. After the recent snub of Google's maps by iPhone 5, I'm sure Google hope that this app will replace and maybe increase the amount of visitors to its maps site.'
As SEO.org.uk provides search engine optimisation to businesses the company understands the importance of Google's rankings and visibility to users. Appearing on page one is very important and essential for getting traffic to a site and in turn converting these into customers and clients.
The team at SEO.org are currently implementing techniques for various high end companies in order to increase their visibility on Google's rankings on both mobile apps and traditional PC formats.
SEO.org.uk brings effective yet affordable online marketing services to companies from all industries and backgrounds. The company offers a huge range of services including search engine optimisation, Pay Per Click account management, social media marketing and website design.