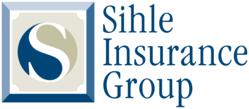 Special Olympics helps individuals experience success and independence in a collaborative environment.
ORLANDO, FL (PRWEB) October 24, 2012
Sihle Insurance Group is showing it cares again this year by signing on to be a Champion Sponsor of Jack in the Park — a premier fundraising event benefiting Special Olympics Florida. Last year, Sihle Insurance Group donated $10,000 to Special Olympics Florida.
"Special Olympics Florida is a non-profit with which we are developing a long term relationship. It's a charity where the Sihle staff and their families can become personally involved. We feel it's a perfect fit for us," said Traci Sihle, co-owner of Sihle Insurance Group. "Special Olympics helps individuals experience success and independence in a collaborative environment, and we share this same philosophy within our organization."
"I challenge my business colleagues in the region to make the same commitment," said Ken Sihle, president of Sihle Insurance Group. "The impact you have on your community, and the world community as well, is tremendous when you are helping people build confidence, improve their quality of life and gain valuable life skills."
Jack in the Park features a one-of-a-kind Blackjack Tournament with fabulous prizes. It's a wonderful evening with live music, a full open bar and exceptional food from some of Winter Park's finest restaurants. The event features both a silent auction and live auction.
The 6th Annual Jack in the Park will be held Nov. 16th from 7-11 p.m. at the Rachel D. Murrah Civic Center in Winter Park. For a suggested donation of $100, guests gain entry into the party including food, drink and the Blackjack Tournament.
Jack in the Park — one of Central Florida's premier fundraising events — engages the local community to make a difference in the lives of Special Olympics athletes. Special Olympics Florida provides year-round sports training and competition to children and adults with intellectual disabilities at no cost. The programs help participants achieve physical fitness, self-esteem and the life skills necessary to be productive and respected members of their communities. Learn more about the Jack in the Park event at https://www.facebook.com/events/478182515537646/ and buy tickets at http://www.specialolympicsflorida.org/jack
ABOUT SIHLE INSURANCE GROUP
Founded by Gerald Sihle in 1974, Sihle Insurance Group offers a comprehensive array of commercial, business, homeowner, personal, employee benefits, bonds and specialty lines of insurance. Sihle is headquartered in Altamonte Springs, with sales and service offices in Deland, Fort Myers, Jacksonville, Pensacola, Tampa Bay, Lakeland and Vero Beach. More expansion is planned in 2013. Sihle Insurance Group is consistently included in Insurance Journal's list of Top 100 Property/Casualty Independent Agencies and its list of top Commercial Lines Leaders.
For more information, please visit http://www.sihle.com.