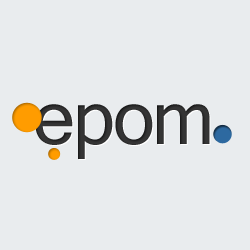 (PRWEB) October 25, 2012
Epom Ad Server, a leading provider of ad serving technologies operating by Epom Ltd., announced about launch of the new feature for its users: mobile installations tracking.
New app tracking feature added to SDK enables advertisers to:

track the entire process
find out which marketing campaigns work for the app
save engineering resources
turn on other marketing channels
save time
track all ad campaigns in one place
easily select data you want to see
save and export reports
"Different Apps have different users and different usage patterns. What works for one App might not work for another. With the help of App tracking feature, Epom helps its costumers to grasp what's really working for their online business and what's not, consequently making revenues increase. Whether your installations are coming from Web, Mobile or Ads, Epom will track all of them," said Adam Jablonski, CEO at Epom
Analytics is shown on display the same way as it was before. It means, there is no need to change settings. Costumers will receive all data, that was shown previously plus installations updates dividing users by counties.
The platforms interface combines rial-time information with graphic multiply metrics across publishers and campaigns to quickly navigate and find the most successful ad campaigns.
Key features:
Android support: Epom supports all Android devices (from 1.5) and Google Play
iOS support: Epom supports all iOS devices (from iOS 4.3, including iOS 6.0), uses new iOS 6 advertiser identifier,vendor identifier and App Store

Real-time analytics: see installations in all in real time
Track any campaign: Epom tracking algorithm can track actual installations
No SDK integration: Tracking feature is already integrated in SDK. No need to update and change tracking SDK, everything is done from our servers.
No traffic limitations
No affect on the app or web site behavior
Privacy: all the data belongs only to our costumers. Epom hosts it on secured servers at and export only if requested
Epom algorithm allows utilize a unique device number to correlate ads that are clicked on the app for both Android and iOS generated by users, giving transparency into the performance of advertising on the mobile.
Understanding the value of users coming from other mobile apps is key to any cross promotion or direct publisher relationships. By using new SDK app tracking feature in the advertisement, it is possible to track which installs come from any ad campaign.
More importantly, with the help of the new update, users have the ability to handle which mobile apps have the highest quality for their ad campaign and further adjust all advertisements accordingly to it.
About Epom:
Established in 2011, Epom is a Warsaw based company that develops ad serving and ad management solutions for publishers, multi-site content networks, ad networks, and advertisers.
Epom enables its users to run display, video, mobile ads in one place thus saving time, resources and bringing more profit. Epom is massively scalable platform suitable for any impressions volume that needs to be served.
For more information, visit http://epom.com/