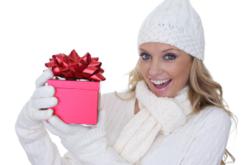 Atlanta, GA (PRWEB) October 25, 2012
1-800 Courier announces new initiatives to offer same-day delivery for online retailers and shoppers during the holiday season. The nationwide courier will promote same-day transportation, scheduled delivery services, online package deliveries and various courier solutions that are being offered to companies seeking to generate more sales during the holidays.
1-800 Courier is not satisfied with providing same-day delivery for companies during the entire year, but not capitalize on the holiday season. Online companies are not being able to meet the shopping demands of customers desiring what they order fast. Holiday online sales are predicted to increase for retailers by 12%. Most retailers generate a bulk of recovery sales during this time of the year and they can turn to 1-800 Courier to delivery their orders. 1-800 Courier has started to create strategic partnerships to provide same-day delivery online.
X-Cart is the first partnership by the national courier in its' pursuit entry into a higher level of exposure in online business during the holidays. X-Cart is one of world's leading shopping cart software and thousands of companies utilize X-Cart for online orders. 1-800 Courier will be their first courier to provide a same-day delivery option with X-Cart's shop cart upon a customer's checkout.
This is a momentum building step in the right direction for this leading courier. With same-day delivery increasing as a competitive advantage in online retail, 1-800 Courier is performing heavy marketing and advertising initiatives to expose itself as high-level courier option for the holidays. Fedex is expecting to have record delivery shipments this holiday season, yet their is the market of same-day delivery the shipping giant still cannot provide.
With over 1,500 clients and growing, 1-800 Courier is among the leading courier providers in the US. Quality on-time service, customer satisfaction, and modern technology are just a few of its' core principles that have brought the company great success. 1-800 Courier's goal is to provide superior service with each and every delivery. 1-800 is committed to being a leader in the courier service industry nationwide.