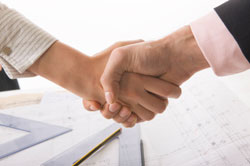 Phelps, NY (PRWEB) October 26, 2012
Halco is proud to have participated in the Finger Lakes Works' 7th Annual "Finger Lakes Works… with their hands" career fair where students could learn a variety of skilled trades. The event was held in Senaca Falls on October 4 where nearly 600 high school students from 23 school districts were in attendance.
Hal Smith, owner of Halco, is a former committee chair and current chair for The Finger Lakes Work Force. As such, he was pleased to work with the area youth at this great event. Smith believes that helping students gain more hands-on experience is a great way for businesses to grow in the future.
"I am so proud to have been a part of the board that founded this event seven years ago. As a chair of the Finger Lakes Work Force, I am happy to play a role in such an influential event as this. If we can impact one student's life, it has been well worth the investment," said Smith.
Halco has been a part of this event since its beginning 7 years ago. This year, some of the activities provided by Halco included:
Soldering and brazing.
Electric conduit bending.
A renewable energy seminar.
Engraving the students' names on a 6x6 sheet of metal using a plasma cutter.
More than 35 businesses, trade unions, organizations & schools provided hands-on demonstrations for the students throughout this event. Students also had the opportunity to win a $100 savings bond.
Hal Smith and his team of home energy conservation professionals at Halco provide free in-home estimates on insulation, heating & cooling system repair and replacements, renewable energy, and more.