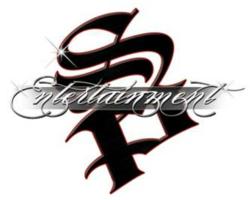 "I can't wait to party with the Players and Snoop Dogg this year in Las Vegas!" Bishop Don Magic Juan.
Hollywood, CA (PRWEB) October 24, 2012
Hosted by entertainment and music icon Snoop Lion aka Snoop Dogg, The Player's Ball, the long-running popular annual birthday bash for The World Famous Player and Spiritual Advisor to the Stars Bishop Don Magic Juan, will be held in Las Vegas this year, SP Entertainment, sponsor of the event, announced today.
Celebrating its 35th year with a well-earned reputation as one of the year's most extravagant annual entertainment events, The Players Ball 2012 will feature celebrity musicians, athletes and entertainers and will be held in December at a major Las Vegas venue soon to be announced. The event is open to the public and tickets are available from PayPal through the event website at http://www.playersball.com.
In addition to a DJ dance set performed by Snoop Dogg, the event will feature exclusive headline performances by top hip-hop, rap and R&B music celebrities to be announced. The Player's Ball 2011 will also feature Bishop Don Magic Juan's presentations of "Player of the Year" awards to top athletes and entertainers.
Hip hop artist, actor, fashion designer, Bishop Don Magic Juan is a popular culture legend who released a collection of classic soul recordings "Green is for the Money, Gold is for the Honeys" in 2006 and has appeared in dozens of music videos, live shows, movies and television programs. He also appeared in the Hughes Brothers-directed documentary "American Pimp."
"Put the great and iconic Snoop Dogg and the music and entertainment industry's elite in Las Vegas to celebrate with Bishop Don Magic Juan and the result will be one of the most fantastic and fun birthday parties Sin City has ever seen," said SP Entertainment Founder and CEO, Damian Kutzner. "Las Vegas and Bishop are unique: there is no city like Las Vegas and there is no one like Bishop Don Magic Juan so after the incredible event we had last year in Hollywood, the Players Ball 2012 will be the must-attend party of the year."
The 2012 Players Ball will be co-hosted by SP Clothing, which has recently announced an evolution of its highly stylized and popular clothing, sunglasses and accessories to emphasize the positives of spiritual leadership and evolution as embodied by Bishop Don Magic Juan and featuring popular new Rasta Pimp trend styles. The new initiative will be lead by "Spiritual Prophet" Don Magic Juan and President Snoop Lion and will be highlighted by the upcoming release of a new line of Jah Rasta clothing, sunglasses and accessories.
In 2010 and 2011 the Players Balls held in Hollywood were immediate sell-outs, highlighted by Snoop Dogg's DJ performance last year and the much sought-after "Player of the Year Awards" presented by Bishop Don Magic Juan, to individuals who best embodied the Player lifestyle during the past year. Past honorees include musicians P Diddy, Lil' John, actor Owen Wilson and Snoop Dogg.
First held in 1978, past Players Balls have featured live performances by top name hip hop and rap artists such as Snoop Dogg, Ice Cube, Lil Jon, Xzibit, Cypress Hill, Doug E Fresh, Slick Rick, E-40, DJ Quik and Digital Underground.
For tickets and information on the event and sponsorships, visit http://www.playersball.com.
"I can't wait to party with the Players and Snoop Dogg this year in Las Vegas," said Bishop Don Magic Juan. "This year is going to be a great event as all the Players convene in Sin City to bump and grind with stars, celebrities and the best of the Players Gang. Chuuuch!"
About SP Clothing
SP Clothing designs sunglasses, accessories, and clothing that blend Hip Hop style with street- saavy attitude. Since its inception in 1999 the company has been a supporter of entertainers, musicians and extreme sports including mixed martial arts and has sponsored many of the sport's top fighters. SP Clothing is lead by Chairman of the Board Bishop Don Magic Juan and President Snoop Dogg. The company recently founded the subsidiary SP Entertainment and is producing records and music videos featuring leading musicians and entertainers. SP Clothing's sunglasses, accessories, shoes and clothing are worn by popular musicians, athletes, entertainers and athletes such as Snoop Dogg, Tha Dogg Pound, the Bishop Don Magic Juan, Kimo Leopoldo and Jake Shields. For information, visit http://www.seriouspimp.com.
# # #