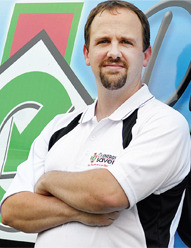 Crownsville, MD (PRWEB) October 26, 2012
Dr. Energy Saver Delaware Owner David Lawson will speak at the Be SMART summit. Lawson will speak on why more Maryland homeowners are choosing Dr. Energy Saver Delaware over other energy auditors and contractors. The summit will be held at the Maryland Department of Housing & Community Development in Crownsville, MD on Tuesday, October 23.
The summit will be held from 10 a.m. to 2 p.m. Be SMART (Save Money and Resources Today) is a Maryland Department of Housing and Community Development initiative put in place for Maryland residents as an incentive for homeowners to make their homes more energy efficient. Lawson was chosen to speak based on Dr. Energy Saver being a top performer for this initiative.
To be eligible for Be SMART, homeowners must be in the service territory of the following utility companies:
Berlin Municipal Electric Plant
Easton Utilities Commission
City of Hagerstown Light Department
Thurmont Municipal Light Company
Williamsport Municipal Electric Light System
A&N Electric Cooperative
Choptank Electric Cooperative
Somerset Rural Electric Cooperative
For more information about Dr. Energy Saver Delaware, please contact Meghan McHugh, Marketing Manager, at Meghan.McHugh(at)DelmarvaEnergy(dot)com.
Dr. Energy Saver Delaware is the local, official Dr. Energy Saver franchisee that offers comprehensive energy audits and report cards to define energy wasting areas in homes. This franchisee is a Building Performance Institute certified contractor that meets all requirements to perform the necessary tests and repairs as a member of the Energize Delaware initiative and Home Performance Program, as well as Maryland's Be SMART program. Dr. Energy Saver Delaware serves the Delaware, Eastern Maryland, and Northeastern Virginia areas.