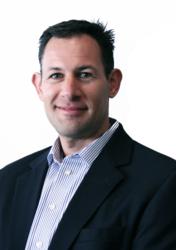 (PRWEB) October 24, 2012
Todd Graber has joined Innovest Systems, LLC, a financial technology firm specializing in trust accounting and wealth management solutions, as its chief financial officer. Bringing close to twenty years of experience working in the financial and technology sectors, Todd will be responsible for Innovest's accounting and financial operations while implementing overall strategic plans aimed at continuing Innovest's rapid growth.
Before joining Innovest, Todd held executive level finance positions at OTC Markets Group, Inc., Quadriserv, and LaBranche and Co. and worked at Lehman Brothers, and Arthur Andersen. Todd graduated from the University of Michigan and is a certified public accountant.
"I am thrilled to join the Innovest team," said Todd. "Innovest has a strong track record of growth—as evidenced by its recent recognition by Inc. magazine as one of America's fastest growing private companies. Clients place a great deal of trust in Innovest when choosing the firm to provide their core accounting platform. I'm pleased to join a team that takes that responsibility so seriously. "
"Todd is a powerful addition to the Innovest team," said William Thomas, Innovest's chief executive officer. "I look forward to bringing Todd's considerable experience and expertise to bear as Innovest continues to set the pace for expanding what's possible in the trust and wealth management technology space."
About Innovest Systems
Innovest Systems, LLC is a financial technology firm that provides technology-driven solutions to trust and wealth management companies. Innovest's flagship product, InnoTrust, delivers a secure, integrated, real-time system offered in a Software as a Service (SaaS) environment. Innovest's technology is designed to meet the needs of the world's largest global financial services firms, as well as smaller independent trust and wealth management companies. Innovest is headquartered in New York City. For more information about Innovest Systems, visit http://www.innovestsystems.com.