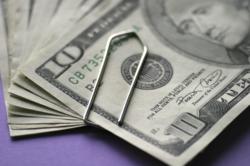 PPIA Student Robert T. said "Great communication and fantastic prices".
Harpers Ferry, WV (PRWEB) October 26, 2012
Statistics show that, as a general rule, training helps improve a person's economic position. For example, a person with a high school diploma typically earns more than non-graduates. But, as recent news headlines show, spending too much on education is counter-productive. Finding the right balance can be challenging and making the wrong choice can cost time and money.
To make the search for affordable, quality training easier, WeTrainAdjusters has introduced their "Low Price Guarantee" program.
The offer is simple. WeTrainAdjusters guarantees that if an adjuster finds the same training for a lower price, WeTrainAdjusters will match the price and beat it by 10%.
Scott Hutton, Training Director for WeTrainAdjusters says "We've always felt that WeTrainAdjusters offers property adjusters excellent training at a reasonable cost. Our new low price guarantee is the next logical step for us as our training program continues to expand its offerings."
Included in the offer is WeTrainAdjusters most popular course, the Florida PPIA Licensing and Designation Program. The PPIA course allows students to get their Florida adjusters license without having to take the State exam.
"When combined with our Training Advisory Center the low price guarantee helps ensure adjusters always get the best training at the most reasonable cost" Hutton added.
Training Advisory Center consultations take about 10-15 minutes and are free of charge. Students can visit the WeTrainAdjusters website for a full course listing and additional details about the Low Cost Guarantee program.
About WeTrainAdjusters
WeTrainAdjusters is an insurance-focused area of MindCross Training. Founded in 2001, MindCross Training is a training development company focused on providing various types of cost-effective training and training services. MindCross is currently working with partners in the insurance industry to provide adjusters with the best training available. MindCross is an authorized Continuing Education (CE) provider in Texas and Florida. Additional information can be found at MindCross Training.