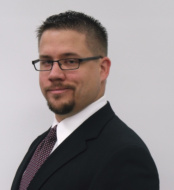 Obviously Driving While Intoxicated can be dangerous and potentially deadly, but the consequences imposed by our State for those that did not cause injury or death can be extremely severe under certain circumstances
Raleigh, NC (PRWEB) October 26, 2012
For those young people getting excited about upcoming Homecoming events, it is easy to forget the risks involved of Driving While Intoxicated in North Carolina. Raleigh DWI Defense Lawyer M. Moseley Matheson has helped hundreds of clients facing these types of charges, especially young people. The seriousness of Driving Under the Influence in North Carolina can not be overstated, not just the risk of being responsible for a serious accident, but also the steep punishments which come with a DWI conviction in North Carolina.
North Carolina is one of the more strict State's when it comes to DWI charges. "Many people are surprised to learn that North Carolina does not have a 'First-Offender' option for DWI charges. Someone with a low Blood/Alcohol Level and having never been in trouble can face the same serious consequences of someone on their second or third DWI, depending on the circumstances surrounding the charge," Raleigh DWI Defense Attorney M. Moseley Matheson Stated. In fact, there are circumstances under which, a person receiving their first DWI charge, can face a mandatory jail sentence; as much as 30 days without having ever been in trouble before.
Recent changes to the North Carolina DWI law, commonly referred to as 'Laura's Law,' went in to effect December 1, 2011. Though this law was designed to address habitual DWI offenders, some changes can seriously impact first offenders. Under the revised North Carolina DWI Sentencing Statute, N.C.G.S. 20-179, there are now 6 levels of sentencing for a DWI Conviction in North Carolina. These levels are; Aggravated Level 1, Level 1, Level 2, Level 3, Level 4, and Level 5. Anyone sentenced to an Aggravated Level 1, Level 1, or Level 2 face a mandatory minimum jail sentence. This means that, regardless of the factual basis, if you are sentenced at one of these top levels, the Judge is required to impose a mandatory jail sentence. "As one of the many practicing Raleigh DWI Defense Lawyers in the area, I find the requirement that a Judge sentence someone to jail, regardless of the individual factual basis is heavy-handed and has the potential to disproportionately punish someone for a NC DWI compared to other crimes like drug possession or assault cases." Matheson stated.
When determining where a Defendant needs to be sentenced within the Sentencing range, the court will look at three things; Grossly Aggravating Factors, Aggravating Factors, and Mitigating Factors. If there are no Grossly Aggravating Factors, the court will weight Aggravating Factors and Mitigating Factors to sentence a DWI Defendant in either Level 3, Level 4, or Level 5. However, if there are one or more Grossly Aggravating Factors, the Defendant will be sentenced at either a Level 2, Level 1 or Aggravated Level 1. There are four Grossly Aggravating Factors, which are: prior DWI conviction in the last 7 years, the driver's license was suspended at the time of the DWI and the suspension was a result of a prior DWI conviction, accident causing serious bodily injury or having a passenger in the vehicle under the age of 18. Two of the four Grossly Aggravating Factors do not require a prior DWI conviction, meaning someone facing their first North Carolina DUI Charge can have a minimum mandatory jail sentence.
The way the court applies these Grossly Aggravating Factors to sentencing is if the Defendant has one Grossly Aggravating Factor, they are sentenced to a Level 2, two Grossly Aggravating Factors is a Level 1, and three or more is an Aggravated Level 1. The one exception to this schedule is another recent change that came with 'Laura's Law': if the Defendant has a passenger under the age of 18 in the vehicle at the time of their DWI, that is an automatic Level 1, even if it is the only Grossly Aggravating Factor the Defendant has. A Level 1 carries with it a minimum mandatory jail sentence of 30 days.
"Though 'Laura's Law' had good intentions, the change of having a passenger under the age of 18 be an automatic Level 1 sentence is inappropriate" Raleigh Criminal Defense Lawyer M. Moseley Matheson shares. "If you stop and think about it, this situation is one many young people can find themselves in, not realizing that it carries with it such a serious consequence. How many young people coming from a dance or party after having been drinking had a friend in the car who happens to be under the age of 18?"
"It is important that the word gets spread to all young people gearing up for Homecoming or any other celebratory event, to realize what consequences they could face with this simple mistake. Obviously Driving While Intoxicated can be dangerous and potentially deadly, but the consequences imposed by our State for those that did not cause injury or death can be extremely severe under certain circumstances."
For more information regarding the North Carolina DWI Law, visit mathesonlawoffice.com for all your information.
Matheson Law Office, Pllc is a Raleigh Criminal Defense Law Firm focusing on helping those facing a DWI Charge in Wake County. The firm employees a former Assistant District Attorney to assist those facing traffic and criminal charges in North Carolina. Our firm offers FREE CONSULTATION to all potential clients and are ready to start working on your case immediately. Contact us at 919-335-5291 to schedule your consultation with your Criminal Defense Attorney.