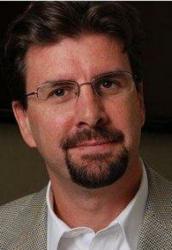 It is always important to remember that anything you publish online is out there for everyone to see, and the insurance companies will use your mistakes against you.
Seattle, WA (PRWEB) October 29, 2012
Insurance companies in the United States have found profitable uses for social media over the years, and that goes beyond just running the company Facebook page. In fact, many of these companies are now utilizing a variety of social media sites to access claimants' private information and leverage that information to either devalue or completely throw out a personal injury claim.
And while the thought of a victim's insurance company scouring the social media accounts of their own insured may seem intrusive and unethical, Seattle accident attorney Chris Davis says it's just one of the many tactics that these companies use on a regular basis to improve their bottom line.
"We have seen how social media can be detrimental to those in the public spotlight, but many people do not realize the impact it can have on a personal injury claim," says Davis. "It is always important to remember that anything you publish online is out there for everyone to see, and the insurance companies will use your mistakes against you."
Davis has represented countless injury victims in Washington State throughout his career, and he has witnessed firsthand the impact a client's social media activity can have on the dollar value of an injury claim. Because personal injury claims can take years to pursue, victims may forget that they are still involved in an ongoing legal battle with potentially tens of thousands of dollars on the table.
One of Davis's previous clients was so passionate about snowboarding, that despite serious injuries that required high doses of pain medications, he did not want to give up the sport after being a victim of a car accident. He made the unfortunate decision to post pictures of himself snowboarding on Facebook and the opposing attorneys later used them to discredit his claim. According to Davis, this particular client's settlement was approximately $20,000 lower than originally expected.
According to the veteran trial attorney, monitoring social media sites is one of the most profitable ways for the insurance companies to reduce their financial commitment to their own insured. He says it only emphasizes the importance of being your own best advocate during this difficult process.
"In this case, my own client had innocently posted some pictures of himself enjoying one of his favorite activities, years after the accident that injured him had occurred," Davis said. "The insurance company leveraged the photographic evidence against my client and, as a result, he received a substantially reduced settlement."
After feeling the impact of social media on his own client's injury claim, Davis decided to make social media use a focal point when signing a new client. Today, he advises all of his clients to limit their use of social media while they pursue a claim and reminds them that the outcome of the claim can easily be negatively impacted by any damaging photos or statements made online.
In addition to social media use, there are a number of additional factors that can damage or ruin a personal injury or car accident claim. As a public service to accident victims in Washington State, Davis is offering his book, "The Ten Biggest Mistakes That Can Wreck Your Washington Accident Case," free of charge for a limited time. Those interested in obtaining a complimentary copy or learning more should visit http://www.WashingtonAccidentBooks.com.
About Chris Davis
Christopher M. Davis, founder of the Davis Law Group, has been a licensed attorney in the state of Washington since 1993. He has tried dozens of personal injury cases to verdict and has successfully handled and resolved hundreds of accident claims. He has been a Washington Super Lawyer' for seven years in a row for his expertise and success in litigating personal injury claims. You can learn more about the firm by visiting: http://www.DavisLawGroupSeattle.com.