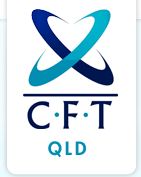 The RMLV certificate is valid for three years, as is the OLGR RSA Training Course certificate.
Palm Beach, QLD (PRWEB) October 25, 2012
Representatives with CFTQLD.com.au announced today that the company now offers a RMLV, two-day course, which includes Responsible Service of Alcohol (RSA).
"The Queensland Office of Liquor Gaming Regulation changed the guidelines to allow flexibility in training," Joanne Ballantyne, owner and director of CFT QLD, which recently celebrated its 11th year anniversary of business.
Ballantyne went on to point out that a phone discount of $100 is offered for courses taking place in either Brisbane or Gold Coast.
"The RMLV certificate is valid for three years, as is the OLGR RSA Training Course certificate," Ballantyne noted.
CFT QLD is a licensee for registered training organizations that provide nationally recognized training in RSA (responsible service of alcohol), RSG (responsible service of gambling), food hygiene or food handler courses, food safety supervisor courses (FSS), RMLV courses (responsible management of licensed venues); CLO (customer liaison officer) course.
Ballantyne explained that the great thing about the two-day course is that booking or signing up for the course is simple and easy to do.
"All you have to do is view the calendar for a suitable date and time in your area and pay by credit card," Ballantyne said. "You will receive a confirmation email with booking details."
Ballantyne added that training session is conducted in partnership with Academy Hospitality Australia - National Provider Number 31709.
"Successful participants will be issued with an OLGR approved Statement of Attainments by Academy Hospitality Australia," Ballantyne said.
RMLV client, Sara Charleson stated that "the RMLV course was well run and easy to follow and enjoyable and I recommend CFT QLD whole-heartedly. It was great to be able to do the RSA and RMLV within the two day course. I saved $100 by booking the Brisbane course over the phone."
Customer Tom Fleet acknowledged that CFT QLD has helped him over the years with food safety and RSA training and went on to recommend any course offered by the company.
"I did my RSA certificate online through CFT QLD," Fleet recalled. "It was quick, easy and enjoyable with the mix of videos and quizzes. The information was well presented and easy to understand. I didn't complete my RSA at the one time and I was able to simply print out my two certificates once my course was completed. I was able to start my promotions job the very next day."
For more information about the two-day course, please visit: cftqld.com.au
About CFT
CFT QLD has been offering recognized training throughout Australia for 10 years and specializes in hospitality courses. CFT International Pty Ltd is a Registered Training Organization (RTO # 21120) that delivers training courses to the hospitality and health and community services industries. Our training focus is on "what you need to know" backed up with excellent customer service. Our learning material is clear, concise and delivered in an enjoyable way.
CFT International Pty. Ltd. (formerly The Clean Food Training Company) was established in 1999 to support businesses involved in the production, handling and service of food to comply with National Food Safety Standards. CFT QLD has been a licensee since 2001. Search for us on Google: http://goo.gl/emVlv