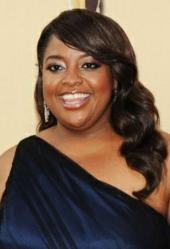 Washington, DC (PRWEB) October 26, 2012
On Saturday November 10, 2012, the Tinina Q. Cade Foundation will be hosting its 7th annual Family Building Banquet. The luncheon will take place at Maggiano's Little Italy located at 5333 Wisconsin Avenue Northwest, Washington, DC 20015 and will be emceed by Ms. Sherri Shepherd of ABC's The View. The Family Building Banquet is a yearly celebration to honor community groups that support families with infertility and publicly announce the Cade Foundation's newest adoption and fertility treatment grant recipients. At this celebration, the recipients present their stories and formally begin their journey to OVERCOME infertility!
Cade Foundation will also acknowledge and celebrate Family Building Champions who have gone above and beyond to promote family building either on a national level or within their local communities. 2012 Honorees include, A Family of My Own, Katie (daytime talk show hosted by Katie Couric), The Fertility Centers of Illinois, and Dr. John Norian and Donor Egg Bank USA. Featured Keynote speaker will be Ms Heidi Hayes of Donor Egg Bank USA. Grant recipients include, Adele Jazet and Jonathan Paarlburg of Maryland, Christine and Christopher Coughlan of Illinois, Amy Kalas and Derek Brovold of Illinois, Meteka and Keith Bullard of California, Kevin and Michelle Woodcox of Virginia, and Lynsay Ayer and Aaron Rakow of Maryland.
All attendees will receive a raffle ticket to win $5000 worth of stimulation medications for IVF treatment donated by Ambulatory Care Pharmacy, enjoy the luncheon program and an upscale silent auction, entertainment, and more. Individuals and Families can register through http://2012familybuildingbanquet.eventbrite.com/#.
"We are thrilled about the chance to increase awareness about infertility and give hope that parenthood is possible through this banquet; and to welcome this year's grant recipients into the Cade Foundation family." said Dr. Camille Hammond, CEO and founder of the Cade Foundation.
To date, 37 families nationwide have received the Cade Foundation's Family Building Grant and families finally realizing their dream of parenthood. There are currently 25 Cade Foundation children in loving homes.
Special thanks are offered to Counsyl, Cook Pharmaceuticals, Grubb's Pharmacy, and Shady Grove Fertility, sponsors of the event. For more information please visit us at http://www.cadefoundation.org.
About Cade Foundation
The Tinina Q. Cade Foundation Inc. is a not-for-profit organization that provides education about fertility and family building options and offers financial assistance to infertile families. This dual approach distinguishes the Foundation as the only organization of its kind in the nation. At the age of 55, Tinina Q. Cade delivered her own triplet grandchildren in 2004. Her daughter, Camille Hammond, battled infertility for years and began the foundation in honor of her mother's unforgettable gift, and for other struggling couples. To date, 37 families have received financial support for fertility treatment or adoption through the Cade Foundation's Family Building Grant. For more information, visit http://www.CadeFoundation.org or call 443-896-6504.