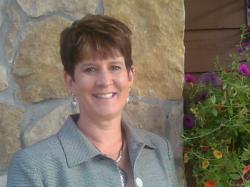 Indianapolis, IN (PRWEB) October 26, 2012
Breckenridge Grand Vacations (Colorado) has been using CustomerCount SM as a tool to monitor and measure guest and resort experiences for nearly three years. According to Kit Armour, Executive Director of Resort Operations at Breckenridge Grand Vacations, of one of the most successful individual timeshare developments in the industry, says that CustomerCountSM has been "invaluable in providing immediate feedback while surveying post stay and post tour feedback."
Mobius Vendor Partners, an Indianapolis-based company that provides business process design, management and performance improvement services to companies, associations and non-profit organizations developed the system for a major client and now makes the platform and services available to companies throughout the world.
The CustomerCount online enterprise customer feedback system, developed by MVP specifically for the timeshare industry, collects and measures customer feedback through branded, customized surveys formulated to measure the quality of the entire customer experience from sales and reservations through the vacation stay itself. CustomerCountSM tracks three primary components: the reservation experience, the sales experience and the vacation experience.
Kit Armour says CustomerCountSM "was selected to use for immediate customer feedback to provide summary data to help establish our 'net promoter score.' "
The Net Promoter® score allows you to categorize customers into three groups based on their willingness to recommend your company or product to a friend, family member, or colleague:

Promoters (score 9–10) are loyal enthusiasts who will keep buying and refer others, fueling growth.
Passives (score 7–8) are satisfied but unenthusiastic customers who are vulnerable to competitive offerings.
Detractors (score 0–6) are unhappy customers who can damage your brand and impede growth through negative word-of-mouth.
"If we receive a score that is less than 6 (on our 1-11 scale) the CustomerCount system immediately generates an email to the department manager. This allows the customer to receive an immediate response from that manager in an effort to rectify the situation," says Armour. "This tool allows us to 'close the loop' right away and we can see from further follow up that our immediate responses are very impactful."
"We also use CustomerCount to help target actionable goals and targets," she continued. "Improvement in scores can be used as incentives for departments and specific employees. You can't know what you need to do unless you are continually measuring, and CustomerCount does just that!"
Bob Kobek, President of Mobius Vendor Partners, a company which has been around for 14 years says "we developed the on-line feedback system with a thorough knowledge of timesharing and its various components."
CustomerCountSM is fully transparent to members, owners and guests. The process begins with Email invitations and reminders and continues through to on-line reporting and analysis 24/7. It may be customized for use by shared ownership resort developments, as well as other businesses.
_________________________________
Mobius Vendor Partners is a thirteen year old business process design and management company specializing in servicing the needs of the timeshare industry. Mobius principals are active in ARDA through sponsorships and committee memberships. Follow their blogs at http://www.customercount.com/blog/ or follow them on Twitter @CustomerCount or facebook.com/CustomerCount
Located in Breckenridge, Colorado, Breckenridge Grand Vacations was formed in 2007, serving as the developer, owner and operator of three Breckenridge Resorts; Gold Point Condominiums, Grand Timber Lodge, and its newest resort, the Grand Lodge on Peak 7.
For more information visit http://www.customercount.com or call 317-816-6000.