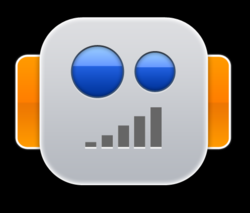 The Coastal News has faced up to the digital challenge by launching both an iPhone and Android app on appcatch.com
(PRWEB) October 26, 2012
Based in Encinitas, California, The Coast News is California coastline's source for local news, classifieds and events. Recent news headlines talk about construction of the Sante Fe crossing, an upcoming brew fest in Encinitas, and a great feature on Cardiff-by-the-Sea resident Bob Haro who spent two months in London working on the Olympic Games opening ceremony.
Turns out Bob is quite an interesting guy having worked as a professional BMX rider and former stunt biker who worked in Steven Spielberg's epic film "E.T." He was hired by Danny Boyle to choreograph the bike segments in the ceremonies.
It is these types of features that major dailies struggle to keep up with, the small, homespun type portraits of local residents that community newspapers are writing to help win the subscription battle.
The community newspaper industry has been more resilient than other parts of the media industry, according to Tom Allon, CEO of Manhattan Media, which publishes a number of community newspapers including Our Town, the West Side Spirit and City Hall.
"Community newspapers have that editorial niche; they have very loyal readership in the communities," Mr. Allon recently said in a Crain's New York article, noting that the biggest challenge such publications face is creating a strong digital product.
The Coastal News has faced up to the digital challenge by launching both an iPhone and Android app on appcatch.com