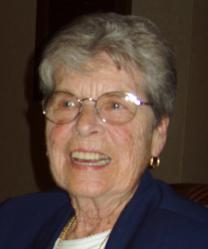 I began "Hope I Don't Die Before I Get Old" on the train this morning and couldn't put it down. It is a really good read. More than that, it is an important book for an aging population and their progeny.
Whitefield NH (PRWEB) October 30, 2012
In the new book "Hope I Don't Die Before I Get Old"(http://www.BeforeIGetOld.com) Mary Boone Wellington and Tracey Bowman share their stories of triumph and frustration as they sought care for mysterious conditions that plagued each of their mothers as they aged.
Finding a http://hopeidontdiebeforeigetold.com/blog/ [concierge doctor __title__ ] turned out to be the key to a long and healthy future for Wellingtons' mom after her long time family physician admitted he was stumped for a diagnosis. She turned to MdVip-http://www.mdvip.com, a company that screens member physicians and limits the number of patients they can take on so they may provide an individualized wellness plan and superior diagnostics for each. Their new concierge doctor began a painstaking hunt for the mystery behind her mother's symptoms. Wellington says "Mom was a bit confused, very tired all the time and had lost twenty five pounds in six weeks. In addition, her hair was thinning and her balance was off, so she was in danger of a serious fall. Having a doctor who could take all the time needed to care for our mother meant the world to us and the reasonable cost was a wonderful surprise"
Solving the mysteries of difficult to diagnose maladies is just one of the specialties of these concierge doctors who are paid an annual fee by their patients to supplement their insurance reimbursements, including medicare.
In the book-'Hope I Don't Die Before I Get Old" Wellington and Bowman not only share their personal stories but lay out the rules of the road for choosing a medical professional and a hospital. A very useful guide to a successful doctor visit is also included.
"Knowing when you and your doctor are not a good match is vital to getting the health care you need." one reader said. "This handy guide helped me decide it was time for a change!"
'Hope I Don't Die Before I Get Old" may be ordered from Amazon, Barnes and Noble, your independent bookstore or at a discounted price directly from the web site-http://www.BeforeIGetOld.com