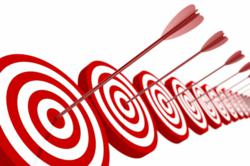 Searching Google, Bing, and Yahoo is still the #1 way people find information about products and services they are interested in buying.
(PRWEB) October 24, 2012
On Monday, Experience Advertising, Inc. announced the launch of their Content Marketing Division. Building on the ever increasing demand from companies seeking to drive targeted traffic and sales to their company websites, Experience Advertising has expanded its online marketing services to assist companies in need of effective SEO articles and content for their blogs, websites, and other social media sites. Additionally, Experience Advertising provides targeted keyword press releases that increase website organic rankings and help saturate the search results with relevant content. CEO, Evan Weber explained, "Searching Google, Bing, and Yahoo is still the #1 way people find information about products and services they are interested in buying. We're focused on building free, organic website traffic for our clients by offering unique content that will expose their brands and messaging to a vast and targeted online audience." With over 21 billion online searches being conducted weekly by potential customers, business owners realize that their website must obtain higher search engine rankings to stay competitive and visible in the online marketplace.
Experience Advertising is an award-winning online advertising agency that has built its reputation by staying at the forefront of search engine optimization trends while offering the most innovative and effective services available to their clients. Experience Advertising is committed to effectively tailoring their clients' online marketing campaigns to produce increased traffic, rankings, and ROI. SEO (Search Engine Optimization) is the process of affecting the visibility of a website or webpage in a search engine's organic (natural, free) search results. In order to optimize search results so that the searching party finds their way to a company's website, specific content marketing strategies can be instituted. A more popular search phrase means more people will receive search results that will potentially lead them to a company's website. Experience Advertising helps companies achieve additional search rankings through optimizing the website itself properly, as well as adding pages of original content and articles to the website, which leads to additional organic rankings and traffic.
For over seven years, Experience Advertising has been helping businesses effectively connect with their customers by offering a myriad of online marketing services aimed at increasing their clients' visibility and online presence. Providing relevant content that incorporates strategic keywords and quality inbound links has helped propel their clients' ranking and sales. Experience Advertising also has a team of writers on staff that author well written online press releases that can quickly generate multiple first-page search visibility for a client's target keyword phrases.
Experience Advertising has been at the forefront of Internet marketing for many years, having managed over 100,000 affiliates on the major networks like Commission Junction, LinkShare, ShareASale, and the Google Affiliate Network. Their online marketing agency services also include: SEO, paid search (SEM), social media strategy and growth, conversion rate optimization, referral programs, and web design. Experience Advertising's success in the industry can be attributed to its ability to develop a comprehensive online marketing strategy that maximizes relevant advertising opportunities, as well as performance-based marketing strategies that stay ahead of the trends.
For more information on how Experience Advertising can help you produce effective search engine content that will keep your company's SEO relevant and moving higher in the search rankings, contact Experience Advertising today.