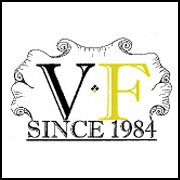 Vienna Floors offers brands you have come to know and trust because they offer style, quality, value, and the best warranties in the business.
Washington, DC (PRWEB) October 27, 2012
Vienna Floors & Wall Coverings was awarded the "Best of the Best" designation for excellence by Follow Media Consulting, Inc. in the category of Fairfax Carpet and Carpet Northern Virginia. They can be reached at 703-938-3160. This award signifies the continued commitment and dedication of the areas best in floor and wall coverings.
Gratefully serving Northern Virginia since 1984, Vienna Floors & Wall Coverings has grown to take on more than just floors. Everything from kitchen and bath projects to counter tops, they pride themselves on providing useful product and installation knowledge, that focuses on the individual needs of their clients. They can help clients choose the materials that make the most sense. Clients can visit Vienna Floors for a unique shopping experience backed by 25+ years of experience and a passion for what they do.
Their staff offers 25+ years of real-world flooring experience and knowledge not often found in the large national chain stores. They are family owned and operated with a commitment to treating all their guests like one of the family . What does that mean? Their customer service doesn't just end at the sale. They want to help make the right flooring and installation decisions for the home to ensure satisfaction for years to come. Questions on maintenance, warranties, installations, their doors will always be open. Visit their website at http://viennafloors.com/.
Named one of the best SEO companies by Jonas Marketing, Follow Media Consulting, Inc. is a rapidly growing worldwide firm of SEO, Social Media, and Mobile Marketing Professionals. Follow Media Consulting, Inc. headquarters is located in Richmond, VA. However, our professional team is networked across the world, with regional offices across the United States, in the United Kingdom, Canada, Australia, France, South Africa, the Philippines, and India.