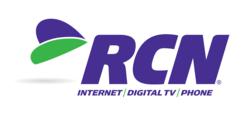 "Our goal is to give subscribers more of the shows and programming they want. We're confident our customers will be pleased with these new options as we continually evaluate the addition of networks." -Sanford Ames, Jr., VP & GM, RCN Pennsylvania
Philadelphia, PA (PRWEB) October 25, 2012
RCN prides itself on providing unique, enlightening entertainment for its valued customers. On September 26th, the Digital TV cable company added new channels focusing on natural wellness, Jewish-oriented programming, and Caribbean interest amongst others, adding to an extensive array of viewing options.
"We're excited to add to our already comprehensive program selections," said Sanford Ames, Jr., VP & General Manager, RCN Pennsylvania. "Our goal is to give subscribers more of the shows and programming they want. We're confident our customers will be pleased with these new options as we continually evaluate the addition of networks."
Raising the bar in terms of package offerings, the Digital Internet, Cable TV and Home Phone provider has added four new channels to the RCN Premiere package in standard definition:

Veria Living (Channel 226) focuses on natural wellness, holistic healing, and living a healthy lifestyle. Programs include vegan/vegetarian cooking, Pilates, yoga, and The Incurables, hosted by Grammy award winning artist Jewel.
SWRV (Channels 176 & 852) is the first completely interactive music video station where every vote counts. Viewers are in complete control of what video plays next among hit mainstream pop, rap, and rock.
Shalom TV (Channel 269) is a 24-hour channel of Jewish-oriented material. The daily schedule seeks to reflect and address the diversity of Jewish experience through newscasts from Israel, public affairs events, films, family programming, and cultural features.
One Caribbean TV (Channel 332) provides news, weather, travel tips, and events from the island. RCN is one of the few cable providers in the United States that offers this station.
RCN already offers a wide variety of television programming options, ranging from family and sporting events to multicultural movies as well as news and information. On top of existing entertainment features such as HBO GO, Max GO, HD On Demand Movies and packages for sports fanatics, these additions ensure its customers will be sure to find something new and pleasurable to view.
Additional Changes to Stations
RCN, Philadelphia's preferred high-speed Internet provider repositioned certain channels to a new service level as part of enhancements to their line-up.
In an effort to provide more viewing options across all package levels, the following channels have moved from RCN Premiere to RCN Signature:

FOX Business Network (316/654 HD)
Outdoor Channel (358/696 HD)
Golf Channel (381/694 HD)
Additionally, National Geographic Channel HD (Channel 670) has moved from RCN's Signature package to RCN Premiere.
All of this reflects RCN's recent promise to redefine itself as a digital cable, Internet, and home phone provider, as seen in three-year price assurance packaging, upgraded digital phone features, Internet access through set-top boxes, and the creation of more than 200 Pennsylvania-based customer support positions.
Those interested in experiencing Digital TV redefined with more channels and shows delivered over a crystal-clear signal are encouraged to call 800-Ring-RCN and ask about special pricing for their affordable, all-encompassing bundles, which include local home phone services.
## ## ##
About: RCN Telecom Services, LLC (http://www.rcn.com) provides industry-leading high-speed Internet, all digital TV and Phone services for residential, small/medium and Enterprise business customers. RCN's affordably-priced advanced digital services are delivered through their proprietary, state-of-the-art fiber-rich network and supported by 100% U.S.-based customer service. RCN's primary service areas include Washington, D.C., Philadelphia, Lehigh Valley (PA), New York City, Boston and Chicago.