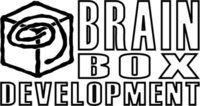 Brain Box has been controlling our website for several years now. We couldn't be happier with the simplicity of the administrative functions, the customer service provided as well as the look and feel of our website.
New York, NY (PRWEB) October 29, 2012
Brain Box Development was awarded the "Best of the Best" designation for excellence by Follow Media Consulting, Inc. in the category of Website Design NC. They can be reached at (910) 977-6243. This award signifies the continued commitment and dedication of the areas best in website design and development.
Web sites that are visually striking while faithfully representing their organizations. Brain Box believes that a site is all about the flow of information. Using their core content management engine, Web Box, they build them so that are easy to maintain and grow minimal effort. Their expertise is Website Design NC
With a design that leaves a lasting impression of your brand, augmented with tools built right into you site that help you keep your content fresh, Bran Box provides the "whole-brained situation."
Named one of the best SEO companies by Jonas Marketing,Follow Media Consulting, Inc. is a rapidly growing worldwide firm of SEO, Social Media, and Mobile Marketing Professionals. Follow Media Consulting, Inc. headquarters is located in Richmond, VA. However, our professional team is networked across the world, with regional offices across the United States, in the United Kingdom, Canada, Australia, France, South Africa, the Philippines, and India.