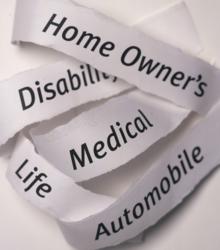 Negotiating for insurance coverage is a very important aspect of the divorce process. - Chris Miller, Attorney
Charlotte, NC (PRWEB) October 29, 2012
Most spouses in North Carolina begin the process of a divorce settlement in the hopes that somewhere down the road they will live a happier life. There is a light at the end of the tunnel (even if it may seem far away), and most are doing everything possible to reach that light, including negotiating for post-divorce support. What happens if, further down that road, one former spouse becomes disabled or passes away, ending the support the other former spouse has been relying on? If the family is not protected by insurance, that road to a happier life could take an unexpected turn for the worse. It is important to negotiate with every aspect of the future in mind, and that includes negotiating for insurance coverage to guarantee coverage should the unexpected happen.
Insurance coverage is an often neglected aspect of life when negotiating during a divorce settlement. Many fail to realize the potential benefits of maintaining insurance coverage post-divorce. There are many types of insurance that can be negotiated for during a divorce settlement, including health insurance, auto insurance, home owner's insurance, disability insurance, and life insurance. Of these, health insurance, disability insurance, and life insurance are the most common forms taken into account during a divorce.
North Carolinians will be happy to know that, in most cases, if you have been covered under a former spouse's employer-provided health insurance plan, you have the right to continue that coverage for a set period of time for a monthly fee following divorce. This is typically referred to as COBRA. Children's coverage can also be continued under a qualified medical child support order. However, COBRA can sometimes be expensive. Pay attention to the costs and deadlines associated with COBRA and negotiate wisely to ensure you receive the maximum benefit possible.
Furthermore, depending on the type of life and/or disability insurance your former spouse has, that insurance can be used as a risk management tool and/or a wealth accumulation tool if negotiated for prudently. Both life insurance and disability insurance can be used as a tool to protect any financial obligation your former spouse owes in the event of an unexpected occurrence that would prevent him or her from fulfilling that obligation. This protection could extend to all areas of support, including spousal support, child support, mortgage payments, and many others. To guarantee this protection, negotiate so that you are both the owner and beneficiary of the policies, taking responsibility for paying the premiums to ensure the coverage will be there when it is needed. This means that those premium payments will need to be negotiated for in the support settlement outlined in the Separation Agreement.
Additionally, most permanent life insurance policies can also be used as a wealth accumulation tool during divorce settlement negotiations. Any cash value associated with a permanent life insurance policy or with a business buy/sell agreement that is funded with life and/or disability insurance is fair game when negotiating the divvying up of assets. Be sure to take this potential hidden wealth into consideration and negotiate for terms that put you in control of both the premium payments and the beneficiary designation.
It is best to reevaluate insurance coverage in all areas when going through the process of divorce, taking into account the issues mentioned above. A North Carolina attorney focused on family law issues can help safeguard your future by negotiating for this and other important issues during the divorce settlement.
Miller Bowles Law is a full-service Charlotte Family Law firm located in the historic district of Dilworth in Charlotte, North Carolina. The attorneys at Miller Bowles Law have over 15 years of combined experience in representing clients in Charlotte family law cases and family law cases in surrounding counties including Union, Gaston, Iredell, and beyond. Our mission, simply stated, is to provide the highest-quality legal representation to our clients so that each feels supported and well-prepared to face the family law court system.