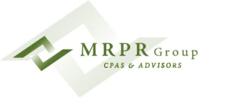 Detroit, Michigan (PRWEB) October 30, 2012
Truly great accounting firms are made up of exceptional, talented people. MRPR Group of Southfield, Michigan recognizes this and is pleased to announce both the addition of Steven Everson and the promotion of Erica Braun.
Steven M. Everson, CPA, MST has joined the firm as Senior Tax Manager. Over the course of the past 18 years, Steven has gained the technical skills to serve businesses of all sizes and across various industries. His prior experience in leadership roles at a large regional firm will benefit MRPR's tax and consulting practice. In addition to managing tax compliance and providing tax planning services to his clients, Steven has extensive experience in tax consulting services including entity structure, R&D tax credits, cost segregation studies and a wide range of accounting method changes.
Erica L. Braun, CPA, with MRPR Group since 2004, has been promoted to Manager from Senior Accountant. Erica serves as a key member of the audit and accounting services team. She has gained technical knowledge and experience specializing in audits of employee benefit plans, not-for-profit organizations and manufacturing companies. Her professionalism, competencies, proven ability to manage client relationships and ongoing commitment to develop staff has enabled MRPR Group to continually provide top-notch service to clients.
Mark Rottermond, Principal and CEO had the following to say about Mr. Everson and Ms. Braun: "We are thrilled to have Steven as a part of the MRPR team. He brings years of regional and national firm experience to MRPR, and fits perfectly with our culture of client-centered service. We have watched Erica develop professionally from a staff member to a key person on our team. She has a great work ethic, is well-liked by her clients and peers and is able to manage client relationships, which is what our business is all about."
Founded in 1974, MRPR Group is a full-service certified public accounting and business advisory firm based in Southfield, Michigan. As an integral part of the SE Michigan business community since that time, MRPR Group is a leader among Michigan CPA firms, serving small to medium sized closely-held companies in various industries, including manufacturing, construction and real estate, transportation and distribution, engineering, technology and software as well as not-for-profit organizations to name a few.
MRPR Group is committed to helping clients achieve their financial and business goals by offering innovative ideas and solutions that contribute to their success. The firm translates complex financial and tax data into useful information for clients, while looking beyond the numbers for opportunities and risks. The team of advisors at MRPR Group is dedicated to relationship driven service. Contact MRPR at (248) 357-9000 or visit us online at http://www.mrpr.com to learn how you can receive a complimentary CPA Consultation.