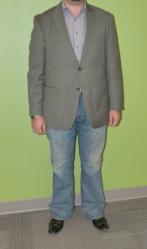 Dress for the job you want, not the job you have
Fort Collins, Colo. (PRWEB) October 25, 2012
Starting a new job, people may be reading up on the employee handbook and come across the dress code section where "business casual" is listed – and not much else. That kind of seems like an oxymoron doesn't it? Business…casual…hmm, how do the two work together? Dictionary.com offers this vague advice:
Business casual – n informal; a style of casual clothing worn by businesspeople at work instead of more formal attire
Business casual – n attire that is acceptable for an office but quite casual, varying depending on the type of business and workplace
Great, no more information than what was stated in the handbook, except maybe that last little bit about "varying depending on the type of business and workplace."
It's true, business casual can change from job to job, state to state, and culture to culture. One might get a completely different answer as to what's acceptable if asking someone from California compared to someone from Texas. Someone from a small accounting firm vs. someone from a multimillion dollar computer software company. And let's not even throw those working for places like Google, Facebook, and Groupon into the mix!
Check out out a recent blog from CSU OnlinePlus for examples of business casual and the different interpretations.
The advice OnlinePlus has after a little research is this: dress better than you think you should to start, then get a feel for the place and adjust from there. However, the best rule of thumb referred to when researching business casual: "Dress for the job you want, not the job you have." So dress to impress, regardless of your business casual dress code.