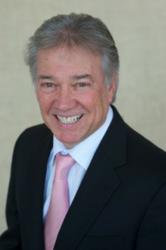 Dallas, TX (PRWEB) October 25, 2012
This October, which is Dental Hygiene Month, Dr. Michael Neeley provides his patients with important information about proper at-home dental techniques to help them reduce their dental expenditures. When teeth are properly cared for, with regular visits to the dentist for cleanings and checkups, issues such as gum disease and bone loss are minimized. Regularly flossing and brushing teeth is extremely important, but if it is done improperly, it will not provide the protection that teeth really need.
Most people have heard that it is important to brush their teeth each day at least twice as well as flossing daily. However, many do not take the time to learn the prescribed brushing technique or pay attention to the type of toothbrush they are using. A good toothbrush should be made of nylon and should be labeled "soft." In addition, it is important that the ends of the bristles are rounded for the best results. Once a person has the proper tooth brush, it is important to hold it at a 45 degree angle to the teeth. Not only must the teeth be brushed, but also the gum line. A back and forth motion is suggested in order to remove the plaque that can build up on teeth. All teeth should be given attention, and both the front and back of each tooth must be brushed.
One of the biggest contributors to gum disease is the collection of bacteria in the gum pockets, or the area where the gums and teeth meet. Food gets stuck between teeth and along the gum line. If it is not removed, it can cause plaque or tartar and contribute to periodontal disease. This is one reason that flossing is so important. It is done to clean in between the teeth and just below the gum line and should be done daily. The dentist may also suggest using a mouthwash in order to kill the bacteria in the mouth.
It is important to remember that proper at-home care is not sufficient by itself. It is very important that patients also visit the dentist every six months for a cleaning and dental checkup. This will allow the hygienist to remove any plaque that brushing has not been able to remove and to check for other dental issues. Combining these practices can reduce the incidence of tooth decay, gum disease, and other dental problems and can help save one's teeth. For additional information, please visit http://www.dallasdds.net.
Michael Neeley, DDS, PA, is a general dentist offering patients personalized dental care for Dallas, TX. Dr. Neeley is part of one percent of dental professionals providing the most recent FDA cleared laser procedure for gum disease and periodontal treatment. To learn more about Michael Neeley, DDS, PA, and his dental services visit his website at http://www.dallasdds.net and call (214) 306-9033.