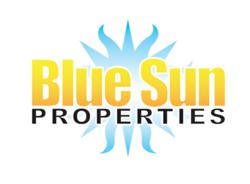 (PRWEB) October 26, 2012
Blue Sun Properties, providing luxury Panama City Beach condo rentals, is proud to announce and introduce the newest member of our team, Angela Crawley.
Angela has worked in the hospitality industry for many years and in the condo industry for 7 years. Angela brings ample experience with her to Blue Sun Properties and we believe she will be an asset to the company. Angela's most recent experience comes from working at the front desk at Aqua. Angela was instrumental during the opening of Aqua in July 2007 and gained a great deal of knowledge from her experience there. She enjoys working with people to make their vacations as enjoyable as possible. We look forward to having Angela work with the owners and guests of Blue Sun Properties.
Angela is a wife and Mom. She is married to Chad Crawley and they have a 3 year old son named Braxton with another baby boy on the way. They will be a family of 4 in September. Angela is originally from Rome, GA so she is a true southern girl. She has lived in Panama City Beach for a little over 9 years. Angela enjoys spending time with her family, hanging out on the beach and just trying to live life to the fullest.
Please join us in welcoming Angela as a part of our team at Blue Sun Properties. We are happy to have her with us.
Blue Sun Properties is a boutique style management company offering upscale vacation rentals in Panama City Beach. "We currently offer 50 beach front condos, and one incredible vacation home to discriminating vacationers looking for vacation accommodations on the Gulf Coast" said Lucinda Phillips, Co-Owner of Blue Sun Properties. "We are big enough to professionally manage homes and condos and small enough to offer a personal touch that keeps our guests coming back every year."
Vacationers interested in learning more about Blue Sun Properties' vacation rental options can visit http://www.BlueSunProperties.com. Homeowners interested in joining Blue Sun Properties rental program should contact Jeff Phillips at 1-888-447-7804 for more information.
About Blue Sun Properties
Blue Sun Properties, an emerging leader in vacation rentals and management companies, provides professional vacation rental management and vacation rentals in Panama City Beach, FL and surrounding vacation destinations (BlueSunProperties.com).