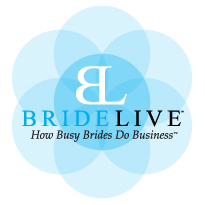 Wedding MBA is hands down the best conference for the event professional. The content, seminar, speakers, networking, products and services are all there for professionals to take their business to new and exciting heights
Sherman Oaks, CA (PRWEB) October 25, 2012
During its second annual appearance at the Wedding MBA convention in Las Vegas, Nevada October 2-4, 2012, BrideLive once again wowed attendees and showed event professionals how they can bring their businesses into the modern age with their web-based video conferencing platform.
"Wedding MBA is hands down the best conference for the event professional," said Jay Thomson, Owner of BrideLive. "The content, seminar, speakers, networking, products and services are all there for professionals to take their business to new and exciting heights. BrideLive is proud to be a part of the mix!"
At the convention, BrideLive exhibited their product at a booth and also presented a seminar titled, "Don't Change, Adapt." The seminar was focused on educating wedding and event professionals about why they should be adapting their businesses to fit in with the modern lifestyle of busy brides.
"I wanted folks at the seminar to get a better understanding of new technology available, like BrideLive, which will make their life easier, add tons of convenience, and ultimately help grow their business," Thomson said. "I think we were able to show that BrideLive really is a solid investment for event professionals."
In addition to the seminar, attendees of the convention were able to visit BrideLive's booth that was set up as part of a small selection of exhibitors at the convention center. At the booth, convention attendees were able to see the BrideLive software in action and get their questions answered by the BrideLive team.
Just 18 months ago, BrideLive introduced its one-of-a-kind video conferencing software that was created specifically for professionals in the wedding, event, and DJ industries. Using BrideLive, professionals can easily meet one-on-one with clients no matter their geographic location. Using built-in VoIP, audio sharing, online planning forms and more, professionals can easily create personalized, branded meetings that save both time and money.
In addition to its software, BrideLive users also gain access to Consultants Corner, one of the newest features to the BrideLive lineup. With Consultants Corner, users can access forums, Q&As and regular blog posts that include business tips and advice from some of the industry's leading professionals.
About BrideLive
Headquartered in Sherman Oaks, California and based on technology that has been in development and commercial production for over nine years, BrideLive.com launched in 2011 as a custom software company and is frequently recognized for its rapid sustained growth, product excellence, and superb multi-media user interface. Through their cutting-edge technology BrideLive.com has been able to provide a web-based virtual meeting space used by wedding planners, photographers, DJs, florists and other professionals in the wedding industry who wish to leverage the power of online, personalized meetings to convert leads, grow sales, and save time. BrideLive offers mobile apps for iOS and Android users, making its state-of-the-art solutions easily accessible via iPhones, iPads, as well as all Android enabled tablets and smartphones.
For more information on BrideLive.com please visit http://www.bridelive.com or call 888.976.9906.