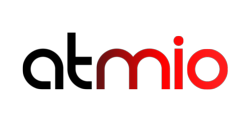 "Tracking calls from mobile landing pages is absolutely critical to effectively managing mobile campaigns," said Jason Wells, CEO of ContactPoint, maker of LogMyCalls.
Santa Clara, CA and St. George, UT (PRWEB) October 25, 2012
LogMyCalls and Atmio today announced a strategic alliance to provide LogMyCalls call tracking and analytics to Atmio customers.
This alliance will allow Atmio customers to place a LogMyCalls phone number in their mobile landing page. This number will be a click-to-call number for mobile users. Atmio customers that take advantage of this option will have access to the full suite of LogMyCalls reporting and call analytics features. LogMyCalls customers now have access to mobile landing page technology with advanced features, such as A/B Split Testing, Day-Parting, and Device Targeting.
The companies also announced intentions to include call conversion information in Atmio's dashboard, enabling marketers to optimize their mobile advertising campaigns based on phone call-based conversions.
As Atmio customers create their mobile landing pages, they can add a LogMyCalls click-to-call phone number to that landing page. This phone number will allow Atmio customers to track the phone calls the mobile landing page generates. Atmio customers simply need to input their LogMyCalls customer ID as they create their mobile landing page.
To learn more about call analytics and Atmio mobile landing pages, visit http://www.atmio.com/call-analytics.
"Providing LogMyCalls call analytics is critical for Atmio," said Brahma Illindra, Atmio's vice-president of engineering. "Our customers can now track and analyze every call that comes through the mobile landing pages they set up through Atmio. This is a great alliance for us."
"We are thrilled to be an Atmio call tracking and call analytics partner," said Jason Wells, CEO of ContactPoint, maker of LogMyCalls. "Tracking calls from mobile landing pages is absolutely critical to effectively managing mobile campaigns. This full-scale integration into the Atmio Platform is a big step for LogMyCalls."