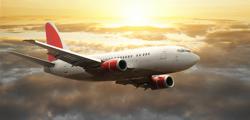 (PRWEB) October 25, 2012
InsanelyCheapFlights.com announced today that it will be expanding its discounted offerings beyond the travel industry into consumer goods. The discount travel site has grown rapidly in recent years due to its inventory of discounted airfare and hotel room deals, but will now offer a wide range of deals in non-travel industries such as cell phones and direct-market products. These items are marked down considerably from in-store prices, and offer another money-saving option from a website founded on a premise of frugality.
"We've always offered great deals on flights," says founder Steve Oliverez, "but we wanted to give our users deals on more than just travel."
The new product deals are already live on the website, and in some instances save shoppers hundreds of dollars over retail prices. The products on InsanelyCheapFlights.com range from free Android phones from major wireless carriers, to skin care products like Tag Away. The site has also teamed up with deal site aggregator DealLookup.com to provide its users with daily local deals for activities and restaurants. A newsletter signup will be available soon, and users will be able to decide the types of deals they want to be sent.
"If you don't want spa deals, we won't send you spa deals," says Oliverez. "We want our users to receive deals that are relevant to them. There's a lot of noise out there in the deal space, and want to help people find what they're looking for."
Founded in 2009, InsanelyCheapFlights.com has experienced rapid growth in the crowded travel industry by focusing on helping travelers find the cheapest flights available. While many large travel sites have shifted focus to the more lucrative hotel industry, InsanelyCheapFlights.com has remained focused on the airfare piece of its business. Though it is expanding beyond travel, this focus is not expected to change. "Cheap flights are who we are," says Oliverez. "We want to get you where you're going. Now we'll also be able to find you deals after you land."