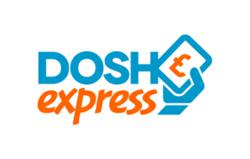 Be sure to declare any medical conditions
(PRWEB UK) 26 October 2012
According to MoneySupermarket, only 1 in 5 Brits have the correct travel insurance before they travel. The team at Payday loan company, Dosh Express, are dedicated to educating their readers on how to manage their budgets and in light of this recent news have compiled a set of five actions to follow to get the best deals on travel insurance.

Ensure you have a free EHIC card. The European Health Insurance Card is free and allows holders to medical treatment in state-run hospitals for the same fees as a local, i.e. if they get if for free, so will you. The EHIC card is valid in any EU country as well as Iceland, Norway and Liechtenstein, but only providing it is in date! Ensure yours is still valid before you go, by renewing if necessary online or by phone up to six months before it expires.
Make sure you are fully aware of which countries are covered by your policy. Whilst it may seem straightforward, sometimes travel cover can be misleading. For example, some companies may not include Spain within their European travel insurance, whilst some may not include Canada or the Caribbean within their `worldwide` policies. Be sure to read the terms and conditions thoroughly of any agreement before signing.
Be sure to declare any medical conditions. Many do not make their insurance providers aware of medical conditions in the fear it will bump their prices up and make the cover unaffordable. However, many companies now cover those with a range of illnesses or disabilities as standard with no extra charge. Moreover, those who fail to announce any conditions upfront may find their cover is void.
Make copies of your travel documents. It is worth making spare copies of your documents should they get misplaced. Leave one with a relative or close friend and take two copies with you, but be sure to include these in separate locations. Therefore, in the unfortunate event of your suitcase getting delayed or misplaced, you'll have a spare copy in your hand luggage.
Ensure your cover is thorough enough. `Risky` activities such as winter sports or rock climbing may be excluded from some policies so be sure to take out additional cover if necessary. For those planning on embarking on a number of adventurous ventures abroad it may be worth looking into a policy specifically tailored for this.
Dosh Express is the Honest Lender, helping you get to payday. Based in Derby, in the Midlands, the company's mission is to provide a great lending service to thousands of our happy customers and be a great place of employment for our staff. Please visit doshexpress.com to apply for a loan, and if you are approved cash is usually deposited in your account within minutes, subject to status. Dosh Express, the trading name of Dosh Express Limited, is a consumer lender offering short-term payday loans, is a member of the Consumer Credit Trade Association (CCTA), and is licenced and regulated by the Office of Fair Trading.