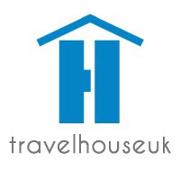 Air Zimbabwe set to resume flight operations after staying non-operational for a longer period of time.
(PRWEB UK) 26 October 2012
Finally, some pleasant news for TravelHouseuk's large Clientele of Zimbabwean community! Air Zimbabwe is expected to resume flights. The carrier has obtained two new AirBus despite its bleak financial condition.
The regional operations shall resume first and by November 30, 2012 the airliner shall have to exhibit that it is meeting all international standard requirements laid down by the authorities. Air Zimbabwe has been inoperative for a very long time now and was suspended from IATA (International Air Transport Association) last month, (as reported by The Herald Online on 27th September 2012). It has been announced as an airline needing approval for safety standards by 30th November. Failing which could result in indefinite or permanent ban.
Innocent Mavhunga, the CEO, was quoted as saying that Trinidad and Tobago engineers are helping Air Zimbabwe setup stage for successfully meeting the safety requirements.
As much as Travelhouseuk is pleased for the Zimbabwean community, we must iterate that the airliner will not be out of danger area before it has successfully operated the flights continuously for at least 6 months. Passengers must still remember that their flights with Air Zimbabwe are not secured by Airline failure insurance.
TravelHosueuk is glad that there is finally some hope for recovery of money as the chances of refunds for the cancelled flights to Zimbabwe are moderately good once the airline starts its operation. We already have a consolidated list which was compiled for all affected passengers who booked with us and reported their flights as suspended or cancelled and were unable to use their tickets. We strongly advise that if you have not contacted us yet, please ensure we know of your refund.
This is important for all such clients who are waiting for their refunds from the previously suspended flights. However, it will be a time consuming and slow process as the airline must first resume and successfully complete its flight operations to earn some revenue before it can start paying back for the refunds. This is still un-official. We do not know if the airline will be able to honor the claims for the affected passengers.