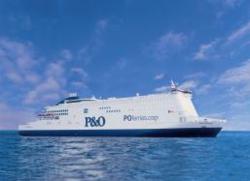 (PRWEB UK) 27 October 2012
Superbreak, the city breaks specialist, has showcased their P&O Mini Cruises as the perfect way to travel to the European Christmas Markets in Bruges and Amsterdam this year.
Departing from Hull, these 2 or 3 night mini cruises allow customers the convenience of two nights on board the ship, return coach transfers to Amsterdam or Bruges city centre and the choice of either one or two nights in their destination of choice. As a result of having fantastic relationships with both P&O Ferries and hoteliers across the two cities, Superbreak can offer customers fantastic value to experience the European Christmas markets, with 3 night mini cruise breaks starting from as little as £78pp. With a wide range of entertainment, bars and restaurants available on-board, P&O mini cruises have proved to be a unique way for Superbreak customers to discover mainland Europe. Thanks to Superbreak's ever-flexible booking process, customers can also add attraction tickets such as the Amsterdam Pass, to ensure they make the most of their overseas break.
Following a prosperous year of mini cruise sales, the York based travel operator is taking the chance to capitalise on current high demand for Christmas Breaks by offering a range of mini cruise breaks in time for the European Christmas markets. Recent additions to the mini cruise break portfolio have already proven to be extremely popular with customers, including tribute acts, murder mysteries and comedy cruises. Demand for Christmas Market breaks this year continues to rise, with traffic to the company's Christmas Market Hotels page reporting a +55% traffic growth in the last three weeks. Currently Amsterdam is proving to be the destination of choice accounting for over half of mini cruise bookings taken in the November to December 2012 festive period. This marks the company's latest successful foray into the European transport market, as it continues to strengthen its position amongst well established competitors.
On the exciting range of P&O mini cruises available Chris Hagan – Head of Overseas, Transport and Ancillaries Product at Superbreak, commented: "We have worked closely with P&O Ferries this year in order to grow short break business on the North Sea both for easy 2 night mini cruise breaks which give you a day to explore your chosen destination or in combination with an extended stay in one of our selected hotels. Christmas market traffic has been buoyant, especially to Bruges where we have seen significant growth, and I am confident that the fact your pound goes much further this year has been a key deciding factor for people choosing these great value breaks".
About Superbreak:
Superbreak is the internet division of Superbreak Mini Holidays Limited, the market leader for short breaks and hotels throughout the UK and beyond, including cheap weekend breaks in Edinburgh and London to Paris and even Dubai. Superbreak is part of Holiday Break plc. Based in York, England, Superbreak specialises in booking city breaks in 2-5 star hotel accommodation throughout Britain for the leisure traveller. Superbreak also work with various travel providers offering a range of rail breaks, P&O mini cruise breaks, New Year Breaks Europe, flights & more.
With 5000 plus hotel partners in worldwide locations from Manchester to Brighton, from London to Paris and with great availability and rates for theatre breaks, events at the O2 Arena, various popular attractions and national and international rail partners, Superbreak can offer an outstanding depth and breadth of UK and Overseas short break products.
Note to Editors
We authorise the republication of this content with the condition that a link to Superbreak is included: http://www.superbreak.com