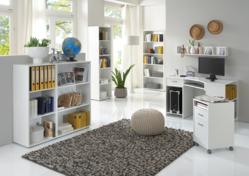 FurnitureInFashion announces an increase in sales of living room collections among the interior designers.
(PRWEB UK) 31 October 2012
FurnitureInFashion has witnesses an increase in the sales of its unique and exquisite living room furniture collection especially among the interior designs. The living room collections have become a big hit among the interior designers who prefer to incorporate these collections in their clients' homes instead of buying each and every individual piece separately. FurnitureInFashion has an extensive range of living room collections representing contemporary and modern design elements. Different Italian designs concepts have been fused together to develop beautiful living room ranges. The owner and Managing Director of FurnitureInFashion Asad Shamim said, "FurnitureInFashion is currently with few very respectable names in the profession of interior designing. We have been able to achieve this milestone by our furniture collections and especially living room collections. We have witnessed an increase in the sales of our living room collections and that too increasingly among the interior designs. Our living room collections provide complete home solution which curtails the need of shopping around for each piece individually. This has made us very successful."
FurnitureInFashin offers unique living room collections including Cool range, Freestyle range, Torino Acacia range, Nevada range, Monza high gloss range and Linea range. The cool range offers Cool hi-gloss white and walnut range and simple white range. Both these ranges are stunning combinations of Italian design concepts materialized by the reliable German manufacturing processes. The furniture units in these collections can be doubled or tripled to create ultra long units. The Freestyle living room collection includes Freestyle walnut range and Freestyle white range. Mr. Shamim said, "Free walnut range can add a beautiful combination of traditional and contemporary décor. However if you wish to add purely modern and contemporary look, Freestyle white will do the job. Our Freestyle range has been very successful among the other living room collections."
Torino Acacia living room collection comprises of valuable and complex processes acacia wood which gives a living room its unique character. The high quality, brushed finish surface, touched, amazing design features and the warm gray brown color make this fully assembled living room range a real highlight in any home. Mr. Asad said, "Torino Acacia living room is an exquisite and luxurious living room range. It can add traditional look by creating warm and refreshing ambience in a living room. By incorporating this range, you can make your living room very highlighted and functional for your family."
Another beautiful furniture collection range by FurnitureInFashion is Nevada gloss Baltimore walnut and white range which can add contemporary element in a living room. Highest quality material has been used to ensure the beauty of Baltimore walnut. An absolutely stunning combination of Italian design concepts has resulted in the formation of ultimate customized furniture. Nevada is also available in gloss white range and can be a perfect addition in a modern living room.
The Monza High gloss is another beautiful range available in white and high gloss. This stunning collection can be a great addition in any living room and is currently the most wanted range among the interior designers. Lastly, Linear living room furniture collection is a new addition to extensive catalogue of FurnitureInFashion. An eye catching coffee table has been added to this collection which makes it different from other ranges. Mr. Shamim said, "We are offering these ranges at very affordable prices. Quality combined with convenience of furniture collection has made them very popular among the interior designers."
About FurnitureInFashion
FurnitureInFashion is a UK based online retail business. It supplies furniture items from its German based warehouse and has a showroom in Bolton, UK. The company provides everything from bathroom storage, bathroom accessories and bathroom vanities to bedroom, bar stools and computer tables. FurnitureInFashion offers excellent free delivery within UK and has a fantastic customer service as well. For further information and details about the sale, visit http://www.furnitureinfashion.net