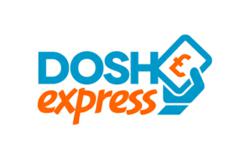 The rate of inflation has a direct impact on savings
(PRWEB UK) 29 October 2012
Reports on the matter have shown that annual interest rates available on both current accounts and savings accounts, is extremely low. As of August 2012, instant access accounts offered a monthly 0.22% interest, with deposit accounts standing at 1.51%. Fixed rate savings bonds offered more, but this was still only 2.49% a year, in comparison to the current rate of inflation which sits at 2.6%, thus leading to the conclusion that most savings policies come with an interest level less than the level of inflation.
The rate of inflation has a direct impact on savings and with a strong dedication to providing their readers with useful money saving advice, naturally the team at Dosh Express were quick to respond to this news. A representative from the firm shares their thoughts.
"In light of these recent statistics it is now more important than ever to keep a record of the rate you're receiving and be ready to switch if necessary to make sure your savings are not cancelled out by inflation. Alongside this it also makes sense to have a separate account with emergency money to cover unexpected costs."
The financial specialists at Dosh Express also discuss how to actively seek out the best interest rates.
"Savers who are willing to tie down their money for a longer timeframe are in a better position to receive higher interest rates in the long term, as opposed to the banks and building societies which rely on enticing introductory rates."
Dosh Express is the Honest Lender, helping you get to payday. Based in Derby, in the Midlands, the company's mission is to provide a great lending service to thousands of our happy customers and be a great place of employment for our staff. Please visit doshexpress.com to apply for a loan, and if you are approved cash is usually deposited in your account within minutes, subject to status. Dosh Express, the trading name of Dosh Express Limited, is a consumer lender offering short-term payday loans, is a member of the Consumer Credit Trade Association (CCTA), and is licenced and regulated by the Office of Fair Trading.