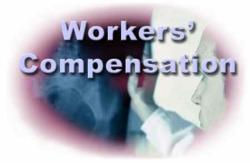 Los Angeles, CA (PRWEB) October 26, 2012
Workers comp reform laws coming to California, what will happen to workers that get hurt, will people get different treatments or still be able to find a doctor? Live around the Los Angeles CA area don't worry workers have a friend.
Dr. Alexander Zaks is a workers comp medical provider.
An accident at work can be devastating to the parties involved – from the employee to the employer, and even the worker's compensation insurer. Working with a highly trained and professional workman's compensation medical provider like Dr. Alexander Zaks is imperative to ensuring that all affected individuals are treated with the proper levels of care, respect, and fairness from the moment of the injury right through to the closing out of the insurance claim. Dr. Alexander Zaks is equally interested in employee rights under worker's compensation as he is committed to protecting employers and insurance carriers. Throughout every step of the process, Dr. Alexander Zaks is a worker's compensation medical provider that you can trust.
Dr. Alexander Zaks Cares For Employees Injured At Work
If you have been injured at work and are seeking fair employee compensation and treatment, Dr. Alexander Zaks is the right medical professional for the job. A graduate of Georgetown University School of Medicine, he is a certified member of the Board of Anesthesiologists and oversees a staff of nearly 100 medical professionals who strive to care for thousands of acute and chronic pain patients in southern California.
As a pain management specialist, Dr. Alexander Zaks is highly qualified to prescribe treatment plans to help you find relief. Many workman's compensation claims are filed due to injuries to an employee's back or spine. Dr. Alexander Zaks has a long history of experience in working with back pain and is able to determine whether or not a pain management treatment will be a sufficient solution, or if the patient would be better served with an interventional pain management surgery. As both a medical doctor and anesthesiologist, Dr. Alexander Zaks' surgeons are highly qualified in determining the best course of action, the right surgery, and performing the procedure with care and precision so that each California workman's compensation patient will walk away feeling relief from their pain and can move forward with a happier, healthier life.
Dr. Alexander Zaks Is Fair To Employers
Many employers are wary of worker's compensation medical providers as these types of claims can become very expensive.Dr. Alexander Zaks who strives to keep everyone's best interests in mind – including the employer's. Dr. Alexander Zaks strives to treat their workman's compensation patients only in the ways that are safe and absolutely necessary for relief. With no history of malpractice or sanctions, employers can rest assured that Dr. Alexander Zaks is honest, experienced, and always to the point when it comes to treating worker's compensation patients and that all parties will be treated with equality and fairness.