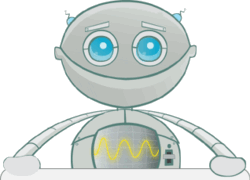 Printing onto wood, metal, pens, t-shirts, and maybe even print on water!
Macclesfield, UK (PRWEB UK) 30 October 2012
Spiral Colour plan to run an open day at their Cheshire print facility to demonstrate the capabilities of their new printer, the Jetrix 3015. The demonstration will see them push the printer to its limits by attempting to print on water.
InTek's Jetrix 3015 UV Flatbed Printer can print on almost any substrate, including glass, wood and stainless steel, thanks to the built-in varnish and primer function within the printer. The Jetrix won the European Digital Press Award for 'Best Specialist Printing Solution' at Print Exhibition Drupa earlier this year.
Jamie Brelsford, Print Manager at Spiral Colour, explained that whilst roller banner printing and PVC banners will remain the company's core business, the Jetrix 3015 will now enable them to expand their offering, allowing them to print onto wood, metal, pens, t-shirts, 'maybe even print on water!'
The Jetrix incorporates the industry-leading print head, which is able to print down to 2 point text and produce superb photographic-quality images right to the edge of the substrate. The special ink set used by the printer allows it to print on a wide range of materials. Many other UV inks have trouble sticking to more difficult surfaces and chip when cut.
Jason Carpenter, Spiral's Production Manager believes that Jetrix will be quicker and cheaper than any other wideformat press of its kind in the UK .
Intek reciprocates Spiral Colour's high approval rating; Ben Woodruff, Jetrix's UK Sales Manager, is impressed by Spiral Colour's ambitious, forward-looking approach, combined with its careful analysis of its current operations. The new printer enables solid and accurate positioning of PVC and other substrates and provides a far more efficient PVC banner production process with reduced wastage. This will allow Spiral Colour to maintain its competitive prices on its most popular products such as band banners and roller banners.
Two forward-looking companies combining to bring the best of printing technology to the fore, cutting down on wastage and helping preserve precious resources.
To book a demonstration with Spiral Colour please visit: http://www.bannerprintingandroid.co.uk or call 01625 435 130.
Learn more about the Jetrix range of printers on their website: jetrixuv.com