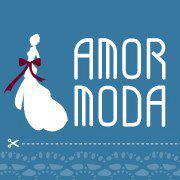 (PRWEB) October 25, 2012
Yesterday, Amormoda, a leading supplier of wedding dresses and special-occasion dresses, was pleased to announce its donation to the 17 poorest middle school students in Shanghai. The donation, launched by an NGO in Shanghai, is the most successful public activity to date for the poor students, who normally are from single-parent families.
Since the launch in 2011, The donation to assist poor students in Shanghai has attracted lots of the society's attention. In Oct. 2012, Amormoda has donated 10,000 RMB to fund the charity.
"This donation was the perfect opportunity for our company to help the children in our local community," said Eason Chen, CEO of Amormoda.com,. "Since the goal of this auction was to help the children in need, we felt it was necessary to support such an amazing cause and organization."
"We constantly get donations from Amormoda. As far as we know, Amormoda is well-know for its sweet 16 dresses. Since its foundation, they have regularly been focusing on public activities related to health and education, etc. Besides donation, In fact, we hope that there will be more and more large companies focusing on charity as much as Amormoda," said Wu, one of the charity's members who accepted the donation.
Eason Chen accepted the donation certification and sighed with emotion, "Education is the cornerstone of long-term development. We should look at things from a long-run perspective. Only if the society develops, individuals and enterprises can get improved."
About Amormoda.com
Founded in 2008, Amormoda.com is an online store that offers wedding dresses, evening dresses, and other special-occasion dresses. The store has a group of designers who create elegant designs for customers all over the world. All dresses from Amormoda.com are free Shipping.
For information about Amormoda.com, please click to visit the AmorModa blog.