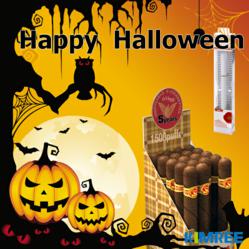 (PRWEB) October 26, 2012
The annual Halloween is coming. KIMREE as NO.1 in electronic cigarette manufacturers will hold a Halloween party on the evening of October 31. Then all kinds of Halloween party elements will come on stage one by one, for example, masked ball, DIY pumpkin lantern and so on, which will open your scream trip in KIMREE.
KIMREE has prepared 500 Halloween electronic cigarettes and 500 pumpkin lanterns for this activity. When you take part in the KIMREE Halloween party, you will get an electronic cigarette or a small Jack-o'-lantern. First come first served. Just give until out of stock. KIMREE also prepare lovely candy for children.
On the afternoon of October 31, electronic cigarette manufacturer KIMREE'S CEO, CMO and other many senior leaders will take part in DIY pumpkin carving activities with workers on the scene. In the evening, the KIMREE Halloween party will officially start! You can invite your families or friends to enjoy this rare relaxed time after disguise yourselves, unloading the pressure or serious face, enjoying fully your scream trip. You also can change into a new Halloween modeling or add a tattoo design of playing tricks.
Halloween is coming, please take part in KIMREE electronic cigarette Halloween party. Let's welcome this wicked and wild festival.