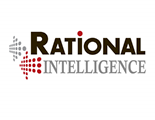 Miami, FL (PRWEB) October 26, 2012
Rational Intelligence to present, "Predictive Coding is NOT for Dummies" on November 2, 2012 at noon eastern as part of ILTA's Vendor Product Briefing Webinar Series.
Rational Retention is pleased to announce its participation in the ILTA (International Legal Technology Association) Vendor Product Briefing Webinar series on November 2, 2012 at 12 noon, eastern time.
This session will reintroduce the real science and real data behind Predictive Coding to a market saturated with over-simplified and underperforming offerings. Despite endless articles in the legal press and blogosphere touting simple ways to explain Predictive Coding, the reality is quite different. Giving away free Predictive Coding upgrades, or learning from books with shiny yellow covers is not the way to satisfy clients, or the courts. Predictive Coding, when used properly, is an extremely powerful tool, one that can save vast amounts of money, save significant amounts of time and perhaps more importantly, provide the explainability and defensibility that the courts will demand as this technology becomes more mainstream.
In this presentation, Rational Intelligence will demonstrate practical, defensible Predictive Coding applications to those responsible for evaluating and recommending solutions to their firms. You'll learn the results of our comprehensive Predictive Coding benchmarking tests, see live examples of how this technology is applied and hear the real story from real experts.
Registration for this session is at: https://attendee.gotowebinar.com/register/700531089505940736
Speakers:
Dr. Yin Aphinyanaphongs, M.D., Ph.D. is a founding member of Rational Intelligence and a lead data analytics and client laison. Yin's career has been as data scientist working in the areas of machine learning, information retrieval, big data, and predictive coding. Yin has authored multiple scientific papers and chapters in the information retrieval and machine learning domain. He has specific expertise in implementing and applying algorithms to problems in healthcare, law, and business intelligence. Yin is has multiple degrees from both Vanderbilt University and Rensselaer Polytechnic Institute.
Nishad Shevde is Rational Retention's VP – Operations & Business Development, and leader of its Rational Intelligence business, providing predictive coding and advanced data analytics services and technology. Nishad came to Rational Retention from Autonomy, where he was Director of the global eDiscovery Client Services team, and from Iron Mountain Consulting, where he was a member of the senior leadership team, providing advisory services for records and information management and eDiscovery. He also spent five years at Xerox Litigation Services, directly managing large corporate engagements with a focus in Financial Services, Pharmaceutical and Anti-trust.
About Rational Retention
In business since 2006, Rational Retention aims to transform the way organizations think about information management, retention compliance and eDiscovery. Rational Retention provides its customers with a suite of software solutions; in additional to its predictive coding platform, Rational Intelligence, RR offers: Rational eDiscovery, a full-featured hosted litigation review platform and services; and Rational Enterprise, which enables information governance and compliance by tracking user content on desktops and in file shares, email, and content management systems, resulting in fully visible and controllable documents.