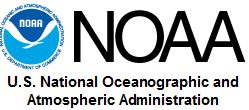 Atlanta, GA (PRWEB) October 29, 2012
NOAA purchased their first ImageSite system in 2002 to store and manages facilities information for their large fleet of ocean going vessels. The system was expanded in 2010 with the addition of a new ImageSite with automated workflows for engineering drawing review and approvals for new ship construction. This recent NOAA expansion consolidates and integrates the two data management functions for both new ship construction and the long term fleet archival with worldwide access by NOAA employees and authorized contractors.
NOAA's Mission is Science, Service, and Stewardship. 

To understand and predict changes in climate, weather, oceans, and coasts
To share that knowledge and information with others, and
To conserve and manage coastal and marine ecosystems and resources.
ImageSite is a comprehensive, yet affordable, document management system for businesses with varied document and file types, including CAD, Office, or emails and a need to access them securely from multiple locations. This web-based software can be installed for private use on your network or licensed as a Cloud SaaS subscription, making collaboration with your customers, vendors or other business partners a breeze.
About eQuorum
Based in Atlanta, Georgia, eQuorum is the developer of ImageSite, an enterprise-wide document management system with departmental level pricing. ImageSite can be implemented as both an internal document management system and as a collaboration solution with affiliates, customers, and vendors for a wide variety of industries. eQuorum provides solutions including its software, business workflow consulting, training, and implementation services to help customers quickly realize the productivity benefits of their solutions. For additional information regarding eQuorum's products and services, please call 404.497.8100, or visit the company's web site at http://www.equorum.com.
ImageSite is a registered trademark of eQuorum Corporation.