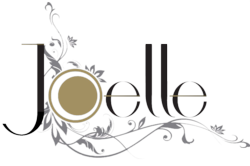 Houston, TX (PRWEB) October 29, 2012
Joelle, a high end beauty salon that offers upscale and premier beauty and spa treatments is please to announce the grand opening of its newest location on November 10, 2012 in the Galleria area. On Grand Opening Day, clients will receive free products from Wella Professional and will be eligible for a prize valued at $200.00. The new salon will also offer a free hair cut to clients who receive a color, highlight, Keratin Express blow-out or smoothing service, a free full waxing or threading with a facial service, and a free hair cut and style wih any hair extension service.
Joelle Beauty Salon offers hair extensions, Keratin and Brazilian blow-outs, facials, relaxers, make-up, eye lashes, threading, cuts, highlights, color, up-do's and sugar waxing. "At Joelle Beauty Salon, it is our mission to enhance and bring out your beauty," said Lucy Rodriguez, manager of the salon. "We pride ourselves in our services, because whether you want to enhance your natural beauty or just escape the trials of a long day, our salon is the place where these things can happen."
"We believe that every client should leave satisfied with the results of their individual beauty and always enjoy the charming, uplifting and motivationally positive attitude of our creative energetic salon staff."
The staff at Joelle Beauty Salon are highly skilled and trained in the latest trends and styles. The salon will be open from Monday through Saturday from 9:00 a.m. until 7:00 p.m. and on Sunday from 12:00 p.m. until 5:00 p.m. To schedule an appointment online, visit Joelle Beauty Salon's Facebook page at http://www.facebook.com/JoelleBeautySalon.
About the company:
Joelle Beauty Salon offers haircuts/color, highlights, hair extensions, Keratin and Brazilian blowouts, facials, threading, relaxers and make-up. For more information or to schedule appointments on-line, customers can visit http://www.facebook.com/JoelleBeautySalon.