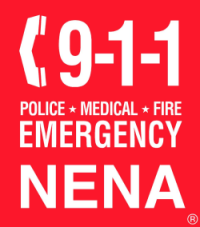 We are very pleased to have been able to participate in ICE 5 with our GroomerII gateway and exercise its legacy TTY capabilities
Milton Keynes, UK (PRWEB UK) 26 October 2012
Aculab, a leading provider of gateways, in addition to hardware, software and cloud-based telephony resources, is pleased to report its participation in an industry specific collaboration event hosted by NENA: The 9-1-1 Association.
People with speech and hearing disabilities will gain better access to emergency services as the result of the industry collaboration event hosted by NENA: The 9-1-1 Association. The event brought together twenty-two leading public safety and technology companies with deaf, hard-of-hearing, and speech disability advocates to test products designed to improve access to 9-1-1 for those communities, as well as enhance the ability of 9-1-1 centres to receive and share data-rich communications with the public and emergency responders.
The 5th Industry Collaboration Event (ICE 5) resulted in heightened awareness of the requirements necessary for access to 9-1-1 by all persons in the next generation 9-1-1 (NG9-1-1) environment. NG9-1-1, which will soon replace today's voice-centric 9-1-1 system, is designed to support text messaging and multimedia communications; these widely used communications methods are especially critical for improving interactions between those with hearing- and speech-related disabilities and 9-1-1 call takers.
ICE 5 participants determined that end-to-end testing of the 'call chain' is essential to ensuring that new and emerging technologies can provide the necessary reliability, stability, compatibility, and call quality over all media types, leading to significantly improved access to emergency services for all people, including individuals with disabilities.
"The real promise of NG9-1-1 is the system's capability to provide truly equal access to 9-1-1 for all people, irrespective of one's primary means of communication," said NENA President Barbara Jaeger, ENP. "It is therefore essential that all new technologies seamlessly and intuitively interface with each other, requiring a thorough and rigorous testing process. Through the ICE initiative, NENA is proud to provide a space for all relevant players to come together in an open, collaborative atmosphere to test the products and services that will ultimately enable Next Generation 9-1-1 and improve emergency responses for all citizens in need."
"We are very pleased to have been able to participate in ICE 5 with our GroomerII gateway and exercise its legacy TTY capabilities," commented Ian Colville, Product Manager at Aculab. "This was our second ICE and one for which we took time out to develop TTY-to-RTT transcoding functionality in GroomerII. That was done specifically in order to take part and fulfil our commitment to providing an i3 compliant Legacy Network Gateway Protocol Interworking Function for Next Generation 9-1-1 deployments," he expanded. "Being involved in the planning and enjoying the cooperation of others in the lead up to ICE 5, I congratulate all participants on the level of collaboration that prevailed throughout. The joint testing provided us with valuable information, ensuring GroomerII will continue to be able to play its significant part in enabling access to Next Generation 9-1-1 for all including those with hearing- and speech-related disabilities," concluded Colville.
Hosted by the Real-Time Communications Lab at the Illinois Institute of Technology School of Applied Technology from October 15-19, ICE 5 was the most complicated event in the series to-date, as it tested not only 9-1-1 system elements, but also the consumer-side technologies that will connect with future public safety systems. Test results provided valuable data that will lead to significant technological and standards development on:

Methods for receipt and display of text messages inside 9-1-1 centres;
Locating and routing text and multimedia 9-1-1 messages;
Multi-party conferencing to 9-1-1 utilizing video sign language interpreters and communication assistance services;
Video compression algorithms designed to ensure video clarity for callers using American Sign Language;
Text and voice transmission devices, including real-time text applications and teletypewriter (TTY) emulation;
Connections for legacy devices to NG9-1-1, including TTY and captioned telephone;
Network and system security; and
Recording and retrieval of voice and non-voice data.
Additional ICE 5 details are available at http://www.nena.org/ice/5.
For information on past and future ICEs, visit http://www.nena.org/ice
About NENA: The 9-1-1 Association
NENA serves the public safety community as the only professional organization solely focused on 9-1-1 policy, technology, operations, and education issues. With more than 7,000 members in 48 chapters across North America and around the globe, NENA promotes the implementation and awareness of 9-1-1 and international three-digit emergency communications systems. NENA works with public policy leaders, emergency services and telecommunications industry partners, like-minded public safety associations, and other stakeholder groups to develop and carry out critical programs and initiatives; to facilitate the creation of an IP-based Next Generation 9-1-1 system; and to establish industry leading standards, training, and certifications.
About Aculab:
Aculab is an innovative, market leading company that presents world class telephony resources on a range of cloud, software and hardware-based platforms to the global communications market. With many years of experience in helping to drive our customers' success, our enabling technology provides the essential components required to deliver multimodal voice, data and fax solutions for use within IP, PSTN and mobile networks – with performance levels that are second to none.
Aculab serves the evolving needs of developers, integrators, service providers and equipment manufacturers with cost-effective, deployment proven, high performance products. Companies worldwide have adopted our technology for a wide variety of business critical services and solutions.
Aculab's head office is located in Milton Keynes, UK with offices in the USA and Germany.
Contacts:
Ann Canela
Telephone: 202.368.1353
Email: ann(at)dalecurtiscommunications.com
Chris Nussman
Telephone: 202.466.4911
Email: cnussman(at)nena.org
Website: http://www.nena.org
Richard James
Aculab
Telephone: +44 (0)1908 273800
Email: richard.james(at)aculab.com
Website: http://www.aculab.com