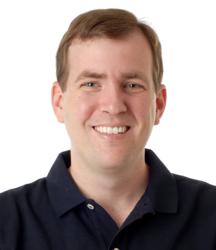 "This is an opportunity to help educate the industry about important strides in our sector, and for us to learn from our peers," said Knight.
SEATTLE (PRWEB) October 26, 2012
Pragmatic Works will be well-represented speaking at the annual Professional Association for SQL Server (PASS) Summit, which officially kicks off on Tuesday, Nov. 6 with a welcome reception at the Washington State Convention and Trade Center in Seattle.
Microsoft SQL Server and BI professionals will gather for more than 190 technical sessions, including 12 hosted by Pragmatic Works' employees. Pragmatic Works' CEO and founder, Brian Knight, will speak at two spotlight sessions during PASS, including at a pre-conference seminar. Pre-conference seminars begin on Monday, Nov. 5. Knight has spoken at PASS Summits for more than a decade.
"This is an opportunity to help educate the industry about important strides in our sector, and for us to learn from our peers," said Knight. "While many of us compete, we also owe it to our customers to work together to create the best possible practices for businesses, which will ultimately be good for economies in the U.S. and overseas."
Adam Jorgensen, president of consulting for Pragmatic Works, is a member of the PASS Board of Directors.
Pragmatic Works will also be hosting the PASS "Rock-a-raoke" karaoke party at the Hard Rock Cafe from 9 p.m. until 2 a.m. in Seattle. The "Rock-a-raoke" party is open to sponsors, exhibitors, partners and attendees of PASS Summit.
Please visit http://www.sqlpass.org/summit/2012/ for more information and the latest updates from PASS Summit 2012.
About PASS Summit
PASS Summit is produced by the Professional Association for SQL Server (PASS), an independent, not-for-profit association dedicated to supporting, educating and promoting the Microsoft SQL Server community. Revenues from PASS Summit and its sponsorships are used to support the global community year-round through initiatives such as global chapter growth, virtual chapters and educational resources including exclusive technical articles, funding for local, chapter-run and community events, online events and webcasts, and many other activities that support our mission.
Learn more about PASS or contact us with any PASS Summit-related questions.
About Pragmatic Works
Pragmatic Works' mission is to help Microsoft SQL Server developers and DBA's operate more efficiently with innovative products that support the entire SQL Server Platform. The company accomplishes this by offering software that simplifies the development and management of SQL Server as well as delivering top-tier SQL Server trainers and consultants for your most complex data management projects. Pragmatic Works serves more than 6,500 customers globally across multiple industries including banking, insurance, financial, automotive and education. Visit http://www.pragmaticworks.com for more information.
###
All product and company names herein may be trademarks of their registered owners.
For additional information, interview and image requests, contact public relations (http://www.axiapr.com) firm Axia Public Relations at 866-999-2942, ext. 700.