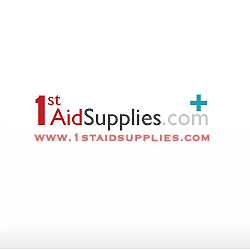 Los Angeles, CA (PRWEB) October 26, 2012
After leaving 70% of Jamaica without power Hurricane Sandy is currently pummeling Cuba and meteorologists are warning everyone from Florida to Maine to be on alert for a potentially devastating storm that could turn into a hybrid of a hurricane and a winter storm. Although predictions vary as to where Sandy will land, there appears to be a very good chance that it will threaten large areas of the East Coast of the United States with some forecasts predicting gale force winds, power outages, floods and beach erosion for New York and most of New England. The timing of the storm couldn't be worse as many are preparing for Halloween and Election Day but if the storm strikes as a Category 3 hurricane many areas could be without power for weeks and it is recommended that people I danger zones be prepared with first aid kits and disaster supplies.
1st Aid Supplies, an online retailer of first aid kits, emergency supplies and survival equipment is seeing a steady increase in orders as residents from Florida to Maine prepare for the storm. Essential survival supplies including purified drinking water, high calorie food bars, crank radios, flashlights and bandages have topped the list of many people contacting the site in anticipation of what some forecasters are calling a 'perfect storm' that could rival the destructive storm that struck in 1991. That storm, also known as the "Halloween Nor'easter" absorbed Hurricane Grace and was responsible for over $200 million in damages and the death of thirteen people.
How intense Hurricane Sandy will be and where its path is headed is still uncertain but people who are in areas that could be potential targets are urged to take precaution and stock up on first aid and emergency supplies that could help to save lives. Even if Sandy is downgraded by the time it strikes New York and New England it could still be powerful enough to knock down power lines and leave residents without electricity and water for days if not weeks. By having a supply of emergency food stored in waterproof containers and fresh drinking water people who do experience lengthy power outages can stay hydrated and maintain healthy nutrition while waiting for utility teams to get the power back on.
As most storm experts warn, the aftermath of a storm can be just as bad if not worse than the actual storm itself. Surviving a hurricane's strong winds and heavy rains can seem easy when faced with days and weeks without running water and electricity. If you are preparing for a hurricane it is strongly recommended to include flashlights, emergency radios and plenty of batteries in your storm kit. Being able to see when it's dark and get critical updates from local authorities will be crucial to getting through the days and nights after a strong storm hits.
1st Aid Supplies is an online provider of first aid kits, search and rescue supplies, purified drinking water and protective gear. In addition to basic first aid supplies including anti bacterial ointments and bandages they also carry disaster kits that include light sticks, portable toilets, duct tape, solar blankets and waterproof matches, all of which can be used to help survive a powerful hurricane.