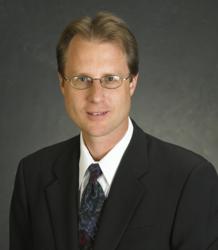 12.26% Annualized Net Return to Fund Investors for the Quarter; 12.04% Annualized Net Returns to Fund Investors Since Inception; S&P 500 Index Up 2.5% During Same Time Period (4.7% Annualized)
Campbell, CA (PRWEB) October 25, 2012
GCA Equity Partners, LLC (http://www.gcaequitypartners.com), today announced that its GCA California Real Estate Fund provided its investors with an annualized return on contributed capital of 12.26% for the quarter ended September 30, 2012. Investors who have participated in the fund since inception have realized 12.04% total returns annualized through the same date.
The Fund earns money for its investors primarily by making short-term loans to borrowers who buy distressed real estate to rehabilitate and resell. Loans are typically structured so that the Fund receives monthly interest, as well as a portion of the appreciation for each project funded (known as "contingent interest"). Investments in the Fund are diversified into multiple loans and each loan is secured by the property to decrease risk and increase safety.
"Many investors are looking for alternative investment options to increase returns and diversify their portfolios beyond traditional stocks and bonds", said Fund Manager Charles Tralka. "That fact, along with our continued strong performance, brought multiple new investors to the Fund and caused many of our current investors to increase their account sizes with us last quarter."
According to data from website Yahoo Finance (http://www.finance.yahoo.com), the S&P 500 index was up approximately 2.5% (4.7% annualized) from March 20, 2012 through September 30, 2012, consistently underperforming the GCA fund during the same time period.
Wondering what else GCA Equity Partners is up to? Stay up to date on Facebook and Twitter.
About GCA Equity Partners
The Fund, a California State registered offering, offers investors an 8% annual preferred rate, but targets total annualized investor returns in the low double digit range through its combined interest and shared appreciation (contingent interest) lending model. Investors must be California residents, meet certain income and/or net worth requirements, and limit their investment in the Fund to no more than 10% of their net worth as defined by the State of California. More information about GCA Equity Partners and the GCA California Real Estate Fund is available at http://www.gcaequitypartners.com.