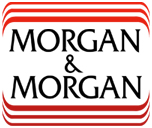 Tampa, FL (PRWEB) October 27, 2012
The fungal meningitis lawyers at Morgan and Morgan are alerting patients to reports that a number of serious health and safety deficiencies were found during an inspection of the compounding pharmacy at the center of the recent meningitis outbreak.
The Massachusetts Department of Public Health launched an onsite investigation of the New England Compounding Center in late September after six Tennessee residents fell ill from a rare form of fungal meningitis after being injected with a steroid used to treat back pain. According to an Oct. 24 report by ABC News, NECC made the steroid, known as methylprednisolone acetate, sealed vials of which contained a fungus found in soil and plants. Investigators are unsure as to how the fungus reached the vials, some of which were sent out before the pharmacy received test results confirming their sterility, according to the report.
During the inspection, investigators documented a number of unclean conditions which put the public's health and safety at risk, according to the report. Specifically, investigators noted that "tacky" mats, which are used to trap dirt and other contaminants from shoes, were visibly soiled. Investigators also found a leaky boiler, near what was supposed to be a clean room, that "created an environment susceptible to contaminant growth," according to the report. In addition, the pharmacy failed to test their autoclaves, machines used to kill potential contaminants, to ensure proper function, state health officials said.
The attorneys at Morgan and Morgan are currently offering a free fungal meningitis lawsuit evaluation to patients who were diagnosed with meningitis during this recent outbreak. More than 300 people have been diagnosed with fungal meningitis in connection with the suspect steroids, which may have been administered in as many as 14,000 patients, according to the U.S. Centers for Disease Control.
For more information, please visit http://www.forthepeople.com/meningitis-outbreak-lawyers--11-4804.html today.
About Morgan & Morgan
Morgan & Morgan is one of the largest exclusively plaintiffs' law firms in the country with 15 offices throughout Florida, Georgia, Mississippi, Tennessee, and New York. The firm handles cases nationally involving personal injury, medical malpractice, consumer class action, and securities fraud, as well as complex litigation against drug and medical device manufacturers. Visit Morgan & Morgan online at http://www.forthepeople.com/ for a free case evaluation and information about your legal rights.