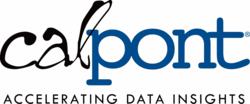 InfiniDB is high performance analytic data platform that is being deployed as part of a heterogeneous Big Data analytics architecture to serve current and emerging large scale BI and analytics needs.
New York, NY (PRWEB) October 25, 2012
Calpont Corporation announced today at the Strata Conference how its high performance analytic data platform InfiniDB is being deployed as part of a heterogeneous Big Data analytics architecture to serve current and emerging large scale BI and analytics needs.
The presentation titled, "Big Data Analytics Platform at Nokia – Selecting the Right Tool for the Right Workload," will be featured at 4:10 p.m. on Thursday, October 25 in the Nassau Room at the New York Hilton. The presentation will discuss the technology stack of the Big Data analytics service and motivations behind Nokia's design choices, challenges faced and future requirements.
Yekesa Kosuru, distinguished data architect at Nokia, and Jim Tommaney, CTO at Calpont, will share how Nokia has created a Big Data analytics service that is strategic to the company. By creating a single data asset, and making it accessible to internal consumers, Nokia has opened up new opportunities that range from better decision making to faster innovation. The centralized analytics service is a multi-tenant, multi-petabyte environment with terabytes of data flowing in every day. The service is made up of an ecosystem of technologies that support business needs, including location content processing, ETL, ad-hoc SQL queries, dashboard generation, and advanced mining and analytics. The service combines commercial and open source components to generate analytical value for Nokia. Technologies such as Calpont InfiniDB, NoSQL, Scribe, REST, Hadoop, and R form the data and analytics infrastructure at Nokia.
Calpont also announced this week InfiniDB 3.5, which will be available in November 2012. The new release includes enhanced shared-nothing storage support, cross-engine join capability, and administration enhancements that improve the deployment and maintenance experience for flexible and scalable Big Data architectures.
Copies of the presentation are available on the Strata Conference website.
About the Speakers
Yekesa Kosuru is a distinguished data architect at Nokia where he leads the Data and Analytics engineering team. The team is responsible for building and managing the NoSQL platform and the Big Data Analytics Platform. The NoSQL platform executes hundreds of millions of key-value queries a day and the Big Data Analytics platform hosts multiple petabyte and executes over 10,000 jobs a day, with more than 600 users. Prior to Nokia, Yekesa worked at Oracle, where he gained deep expertise in relational databases and OLAP technology.
Jim Tommaney is the Chief Technology Officer at Calpont Corporation where he is responsible for the design and architecture of InfiniDB; a high performance, horizontally scalable, and cost effective solution purpose built for data warehousing and analytics. Jim's expertise includes designing, managing, and delivering enterprise data architectures for Global 2000 companies across a variety of clustered, large SMP, and distributed/partitioned systems. He holds a BBA from Texas A&M and a Masters in Management Information Systems from the University of Texas at Dallas.
Tweet this: News: @Calpont Presents Big Data #analytics service #strataconf . #InfiniDB #mySQL #hadoop
About Calpont
Calpont is the provider of InfiniDB – the simple, scalable platform for Big Data analytics. InfiniDB is an MPP, column-oriented data technology designed from inception for massive scale, high performance analytics and ad-hoc data discovery. Known for rapid implementation, unmatched simplicity and extraordinary value, InfiniDB is a proven solution for software, online digital media, telecom, and other data intensive businesses. InfiniDB's unique two-tier architecture optimizes query processing to all CPUs and accesses only the data required for analysis. Complex analyses that used to take hours now take minutes or seconds, consistently. Unlike MapReduce, NoSQL and row RDBMS offerings, InfiniDB is ready for large scale analytic workloads out-of-box - requiring no indexes, materialized views, manual tuning or manual partitioning. For more information, please visit http://www.calpont.com, join our community at http://www.infinidb.org, or follow us at http://www.twitter.com/calpont.
###