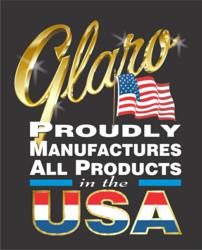 Glaro Inc. has been able to grow its staff, keep people working and maintain our identity as a true American company, even through market fluctuations.
(PRWEB) October 29, 2012
Last month, Glaro Inc., a New York based waste, recycling, smoking and trash receptacles manufacturer, announced its expanded inventory of product lines in coat hanging equipment and umbrella stands as it entered the fall season. Now, in an effort to meet market demands for the receptacle lines, Glaro Inc., has hired more factory and sales staff to grow its product lines.
The company's volume in the waste and recycling receptacle markets is steadily increasing, even in this sluggish economy. According to Executive Vice President Robert Betensky, "the expansion is very deliberate to ensure that we meet and exceed customer's expectations, including shipping timelines. We have hired and trained additional staff who are groomed to enable quality trash, waste, and recycling receptacles to move out the door in a quick and consistent manner." According to company executives, recent hires will be focused on fabricating and hand finishing Glaro's waste receptacles and recycling receptacles. They will also continue to build "Smokers' Posts", otherwise known as smoking or ash receptacles.
When asked how the company has reacted to macro economic conditions in the past few years, Mr. Betensky responded, "We've always focused on consistency. For almost 70 years now, we have provided superior service and products despite market fluctuations. We believe in American manufacturing and supporting jobs in America. At this point, our customers know who we are and what we deliver. We are very grateful that they steadily reward us with more business. As a result, Glaro Inc. has been able to grow its staff, keep people working and maintain our identity as a true American company."
The Glaro Inc. waste receptacles products are used in a wide variety of places including hotels, casinos, restaurants, cruise ships, institutions, government buildings, building lobbies, museums, airports, rest stops, the hospitality industry and other public places.
For more information on Glaro Inc., please visit glaro.com.
About Glaro:
Glaro, Inc. (glaro.com) is a leading USA manufacturer of commercial and consumer aluminum and steel products sold directly to distributors/dealers for almost to 70 years. All products ship in 1 to 3 days. Glaro, Inc. products are the result of a focus on thoughtful innovation and design. Product lines include bellman carts, platform trucks, trash receptacles, recycling receptacles, smokers' posts and receptacles, crowd control posts and systems, safety barriers, signs, sign frames, directories, menu display stands, coat hanging equipment, umbrella stands, wet umbrella bag holders, planters, and key drop boxes. A diverse selection of models in 31 finishes is produced in the Hauppauge, New York plant by skilled Glaro Inc. craftsmen. The company is known for its quality merchandise and its ability to consistently quick ship all products. The customer service department provides unusually prompt personal service and is sensitive to the needs of dealers and distributors.