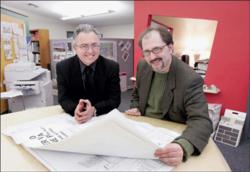 Columbus, OH (PRWEB) October 27, 2012
Older small business owners are changing popular notions of retirement. Experts at Horizon Business Solutions are alerting their clients to a recent national survey of 750 entrepreneurs by the National Federation of Independent Businesses (NFIB) which found that nearly half of them never intend to retire at all.
"It's important that our clients stay aware of this and other employment trends," says Dan Robins of Horizon. "This is a factor that impacts business trends," says Robins, "For example, older workers will purchase services that retired individuals might not."
But what are the reasons for this trend?
According to the survey conducted this month and posted on NFIB's website http://www.nfib.com, the faltering economy of the past four or five years has many employees postponing their retirement for a few years or indefinitely. And some of the trend can be explained by a work force that's just living longer.
"If you're physically able to work—as people are today with better health outcomes—a lot of people are just choosing to join the labor market," says Francis Fong, an economist with TD Bank, quoted in an article in Canadian Business magazine. "Their kids have left the nest, they don't have much to do, so they go back to work."
Statistics say the average male American worker can expect to live 16 to 18 years in retirement if they stop working at age 65. That's three to five years longer than back in the Eighties, according to the AARP. And an estimated 70 percent of 50-to-60-year olds are still participating in the labor force, according to recent figures from the U.S. Bureau of Labor Statistics. That's up from 64 percent in 1970.
And the NFIB says that there are also non-financial reasons for the number of older Americans who are continuing to run their businesses beyond traditional retirement age.
"Our findings match the high-energy profile often put forward as characteristic of business owners," the report said. Respondents to the survey indicated that they enjoyed the feeling of adding value to society and being productive that owning a business provides.
The study concluded that the small business owner population is more confident than the general population about their financial condition as they approach retirement or "quasi-retirement." Many older business owners no longer want to work a traditional 40-hour schedule.
Not only are many seniors currently in entrepreneurial ventures hanging on to them, but forecasters are saying that more seniors will want to enter the ranks of business owners. According to Encore, a think tank which studies the interest of baby boomers, about 25 million Americans aged 44 to 70 -- or one in four -- are interested in starting businesses or non-profit ventures in the next five to 10 years.
Horizon Business Solutions keeps clients abreast of trends in business, HR, taxes and the economy. If you have questions or need help managing your business, call the experts at Horizon today at 614-577-1700 or visit their website at http://www.horizonbiz.com. Horizon Business Solutions provides expert business advice, payroll, tax and accounting services.